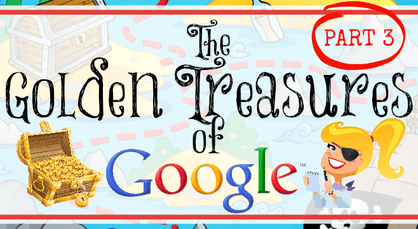 Here we go again! I'm not sure how many parts will be in this series because there are just so MANY hidden treasures with Google! (Actually, I think I could blog for a couple years with this topic!) We are not even scratching the surface my friends! So here is Part 3…Are you ready to learn about some new ways to search with Google?
Below are some Google search engines, tips and tricks to help you sharpen your search skills. Check out The Golden Treasures of Google – Part 3 (SEARCH)!
—>Did you miss Part 1 and 2 in this series?
---
---
You have probably searched Google Images many times, but did you know you can actually reverse the process and start your search with an image?!! Yes, you can! Watch the video below to learn more.
In the classroom
: It's as easy and drag-and-drop, and this is a great way to drive student inquiry in the classroom. What if inquiry and research could begin with an image, a portrait, a historical place, and you let students discover the content on their own?
---
Create your own custom search engine to search only the sites you add to the engine. The video below was designed for the business world, but will help you grasp the idea.
In the Classroom: Use the Custom Search Engine to create customized searches for student research projects or to search your classroom or campus website. You could also have students create them–after they find valid and reliable sources of course!
---
Google Alerts allows you to set up alerts for certain information online. You will receive an email when something new is found online. This is a way to monitor the web for things that are posted about you, your school, or other things that interest you.
Keep an eye on your digital footprint.
Find out the latest on ISTE 2015 (or other events).
Follow companies, events, movie stars, athletes…whatever you want!
In the Classroom: First of all, you should Google yourself on a regular basis, and you should teach your students to do the same. I use Google Alerts to keep an eye on my digital footprint. You could have students set up alerts to monitor topics they are interested in, researching or studying, follow current events, politics, elections. The limits are endless.
---
This is a fun search engine that encourages you to search for things you love, and the engine works its magic searching across multiple Google products. Below is a screenshot of my search for puppies. (I guess there weren't any trends for puppies.)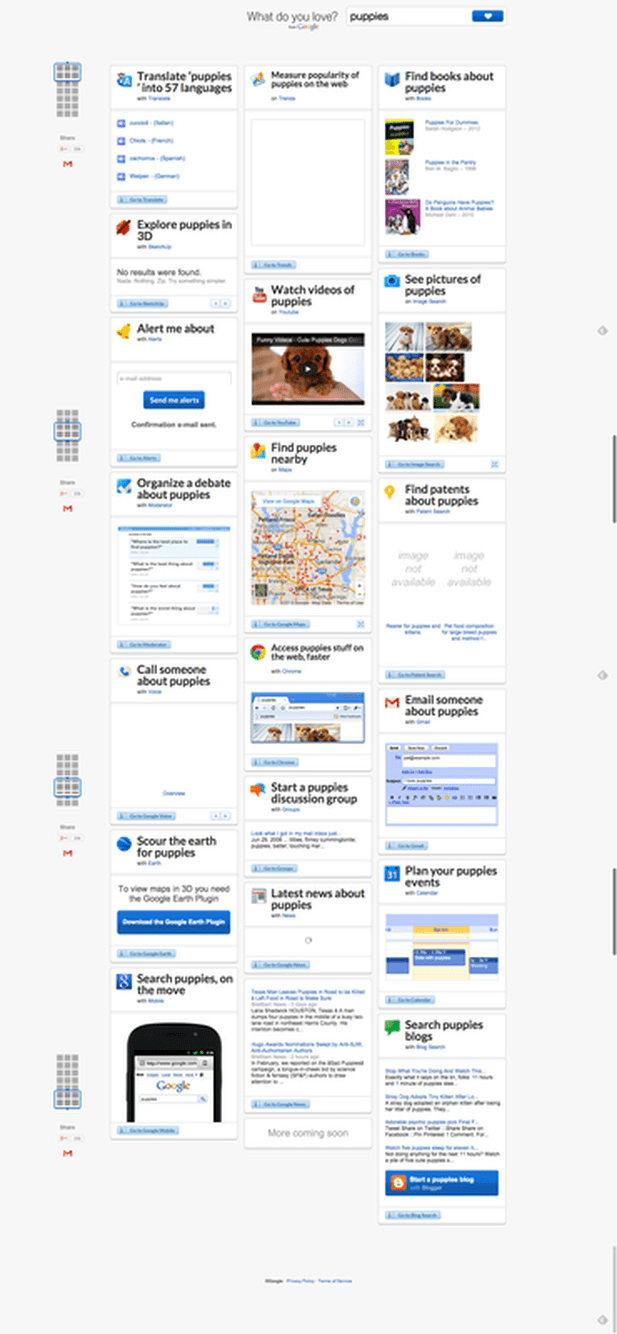 In the Classroom: I think this WDYL would be a great way to kick off a passion project for Genius Hour! You could also use this to get to know your students, drive discussions and research.
---
My sarcastic side can't help but love this! This tool is for those people who bug you with tons of questions instead of just Googling it for themselves! What this witty little tool will do is actually take a screencast of you typing in the keywords and show the results! Go try it now…I'll wait.If you are like me, when someone asks me a question that I don't know the answer to, I Google it! So hold on, let me Google that for you!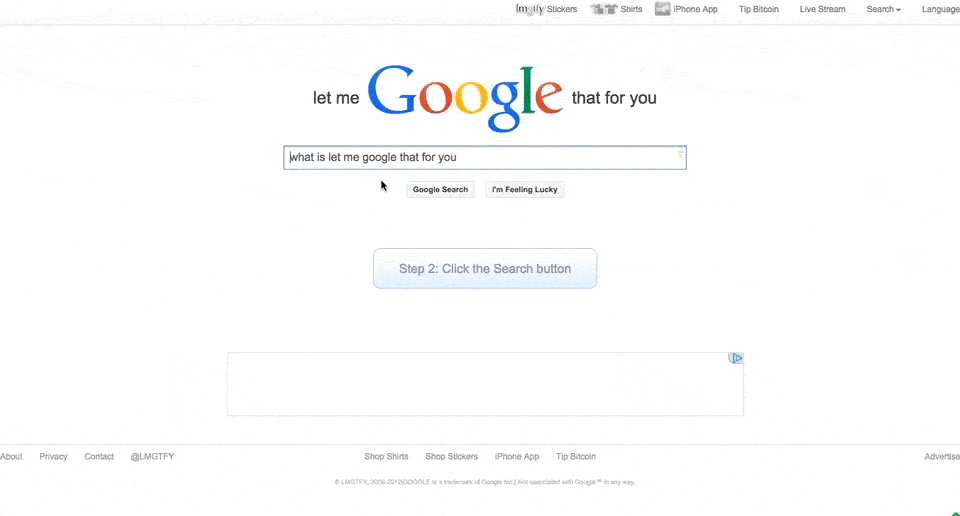 In the Classroom: Use this tool to let students show you how they found their results. (Thanks to a participant at #WEMTA15 for that suggestion!) I also think this is a great tool for students to teach teachers (and other students) how to improve their search skills.
---
What are your favorite Google tools? Please share in the comments below.Kasey Bell will be presenting at the following upcoming events:
#GAFETalk Event with TextHelp, April 8-9 (Denver, CO)
#TXGoo15, May 16: Texas Summit feature Google for Education (New Caney, TX)
TCEA Area 16 Conference Jamboree, June 4 (Amarillo, TX)
Prosper ISD Tech Conference, June 10 (Prosper, TX)
Speed 21 Conference, June 11 (Wylie, TX)
iPadpalooza, June 23-25 (Austin, TX)
ISTE, June 28-July 1 (Philedelphia, PA)
© Shake Up Learning 2023. Unauthorized use and/or duplication of this material without express and written permission from this blog's author and/or owner is strictly prohibited. Excerpts and links may be used, provided that full and clear credit is given to Kasey Bell and Shake Up Learning with appropriate and specific direction to the original content on ShakeUpLearning.com. See: Copyright Policy.