As co-host of The Google Teacher Tribe Podcast, and host of the soon-to-be-released Shake Up Learning Show, it's no secret that I like podcasts.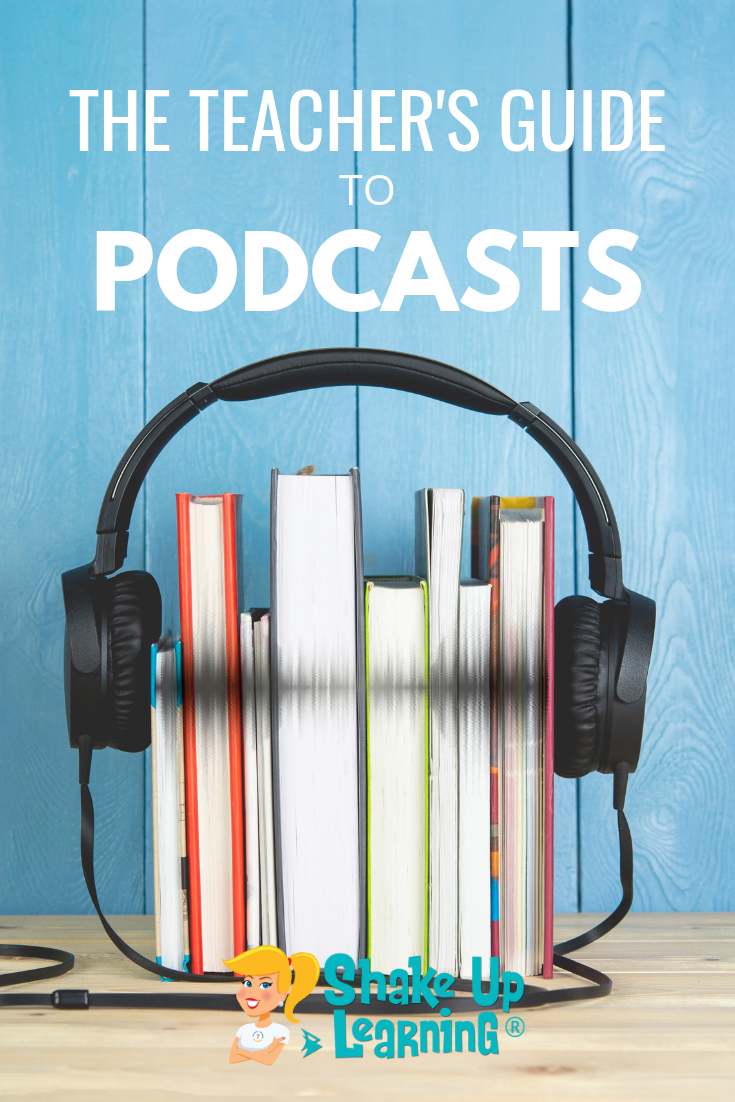 I am also an avid listener of many podcasts myself, both for professional learning and personal interests.
Podcasting is bigger than ever, but many teachers have no idea what a podcast is or why they should give them a listen.
I decided to ask my friend and producer of The Google Teacher Tribe Podcast, Chris Nesi, to write the Teacher's Guide to Podcasts to help more teachers understand the power of podcast learning.
Podcasts are great for learning, exploring personal interests, professional interests, and even a great way for students to learn.
Use this guide to get started and better understand what a podcast is and the power of podcast learning.
[Tweet "The Teacher's Guide to Podcasts by @mrnesi! #podcastpd #edupodcast"]
Below is a guest post by Chris Nesi, host of The House of #Edtech Podcast.
The Teacher's Guide to Podcasts
Listening to podcasts has never been cooler or easier than right now!
Podcasts come in many shapes, sizes, and flavors and they offer you the opportunity to be entertained, educated or both.
Teachers can use podcasts in their classrooms, for professional learning, or to explore their own interests.
What Is A Podcast?
You can ask ten different people and get a variety of answers to this question.
Think of podcasts like a talk radio show that's available on-demand, and you can listen on just about any device.
Here's a detailed definition of podcasts:
Podcasts are audio/video/text files that are distributed via RSS from a podcasting Web site to listen to on a device that can 'read' the content of the RSS feed; computers, tablets, cell phones, and personal digital audio players. The term comes from a combination of the words iPod (the digital audio player made by Apple) and broadcasting. You can use virtually any portable media player or your computer to listen.
The good news is that to listen to podcasts you don't need to know how any of that works.
How to Listen to Podcasts
The easiest way to listen to a podcast is to subscribe to specific podcasts on your phone.
Depending on your mobile platform you can consider the following apps for podcast listening:
---
Most podcasts also have a website where the host(s) will post links and resources mentioned in their episodes.
A good podcast website will also include subscribe buttons on the home page.
If you visit the site on your device, you will be able to subscribe with a couple of taps, like on The House of #Edtech website.
If you've never listened to podcasts on your iPhone, then I recommend you get the Overcast App for listening to podcasts.
The best features about Overcast are smart speed playback and volume boost.
You can also listen to the podcasts you subscribe to on the Overcast website.
If you start an episode on your phone and want to listen in your classroom on your computer, you will resume that content where you left off.
When you resume playing the app will even start a podcast 101 post for people who don't understand what they are or how to listen.
---
How to Find Podcasts
Most people listen to podcasts based on the recommendation of someone they know.
Word of mouth is the best way to discover and share podcasts.
So ask your friends what they listen to and enjoy.
Here's a list of Kasey's recommended podcasts for teachers.
If you want to customize your listening experience, search Google for "your topic/interest" + podcast. 
You can also search by keyword in many podcast apps.
For example, you can search "edtech" or "education technology," and you will see many podcasts that relate to or cover this topic.
If you're looking for some of the best education-themed podcasts, you need to check out the Education Podcast Network. 
This is a network of educators and content creators who have a passion for education and podcasting!
TIP: As you find podcasts you enjoy, talk about them with other people and recommend them to people who you think will also enjoy them!
---
Podcasts for Professional Learning
There are many podcasts for educators and professional learning.
This is like having PD in your pocket!
Learn what you want, when you want.
Many educators like to listen to their favorite podcasts on their commute or during a workout.
Since most podcasts are audio, it's easy to listen as you do other things.
I am the co-host of  The  #PodcastPD Podcast, anytime, anywhere learning for educators.
Along with my co-hosts, Stacey Lindes, and AJ Bianco, we discuss a variety of topics to help you grow as an educator.
Explore the hashtags #PodcastEDU  and #PodcastPD to find and connect with new podcasts on Twitter.
But be sure you refer back to the podcast show notes (usually available on the podcast's website) for additional information and links.
Kasey and Matt always include lots of resources in the show notes for The Google Teacher Tribe Podcast.
---
Podcasts in the Classroom
Podcasts can also be used to enhance the learning experience in your classroom.
There are podcasts about news, current events, history, literature, grammar, math, science, foreign language, and everything else under the sun.
Many teachers will use podcasts as a learning station and ask students to take notes and respond to the topic in some way.
---
How to Start Your Own Podcast
Once you start listening to podcasts you might find yourself thinking, "I'd like to create my own podcast." or "I'd like my students to create podcasts."
For this, I recommend you connect with me and check out my podcasting resources and recommendations for personal and educational podcasting.
---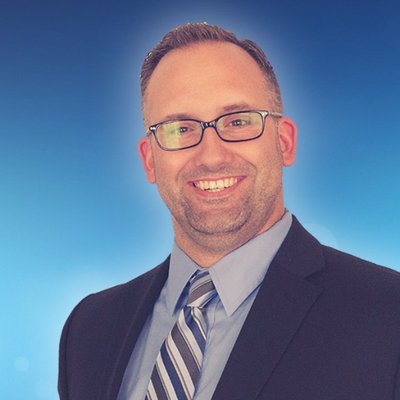 Christopher J. Nesi is a high school social studies teacher from New Jersey. He launched the House of #EdTech Podcast in 2014 and also co-hosts the #PodcastPD Podcast with Stacey Lindes and AJ Bianco. Chris is also the founder of the Education Podcast Network and the producer of the Google Teacher Tribe, Partial Credit, and #AssistLearning Podcasts.
---
The Shake Up Learning Show
The official Shake Up Learning Show kicks off on March 26th!
WHAT: The Shake Up Learning Show is a weekly podcast hosted by Kasey Bell.
The show features a variety of episodes for K12 teachers and educators, including tech tips, lesson ideas, practical advice, on-air coaching, student interviews, and interviews with inspiring educators.
WHEN: The first 5 episodes will be released on March 26th. This binge-worthy series will focus on meaningful technology integration and dynamic learning strategies for teachers, and an EPIC FREEBIE!
New episodes will be released every Tuesday.
HOW: Once released, the episodes will be available on Apple Podcasts, Google Play, Stitcher, Spotify, or any of your other favorite podcatchers. You can also stream from ShakeUpLearning.com.
---
© Shake Up Learning 2023. Unauthorized use and/or duplication of this material without express and written permission from this blog's author and/or owner is strictly prohibited. Excerpts and links may be used, provided that full and clear credit is given to Kasey Bell and Shake Up Learning with appropriate and specific direction to the original content on ShakeUpLearning.com. See: Copyright Policy.