I'm Shaking Things Up at ISTE 2018!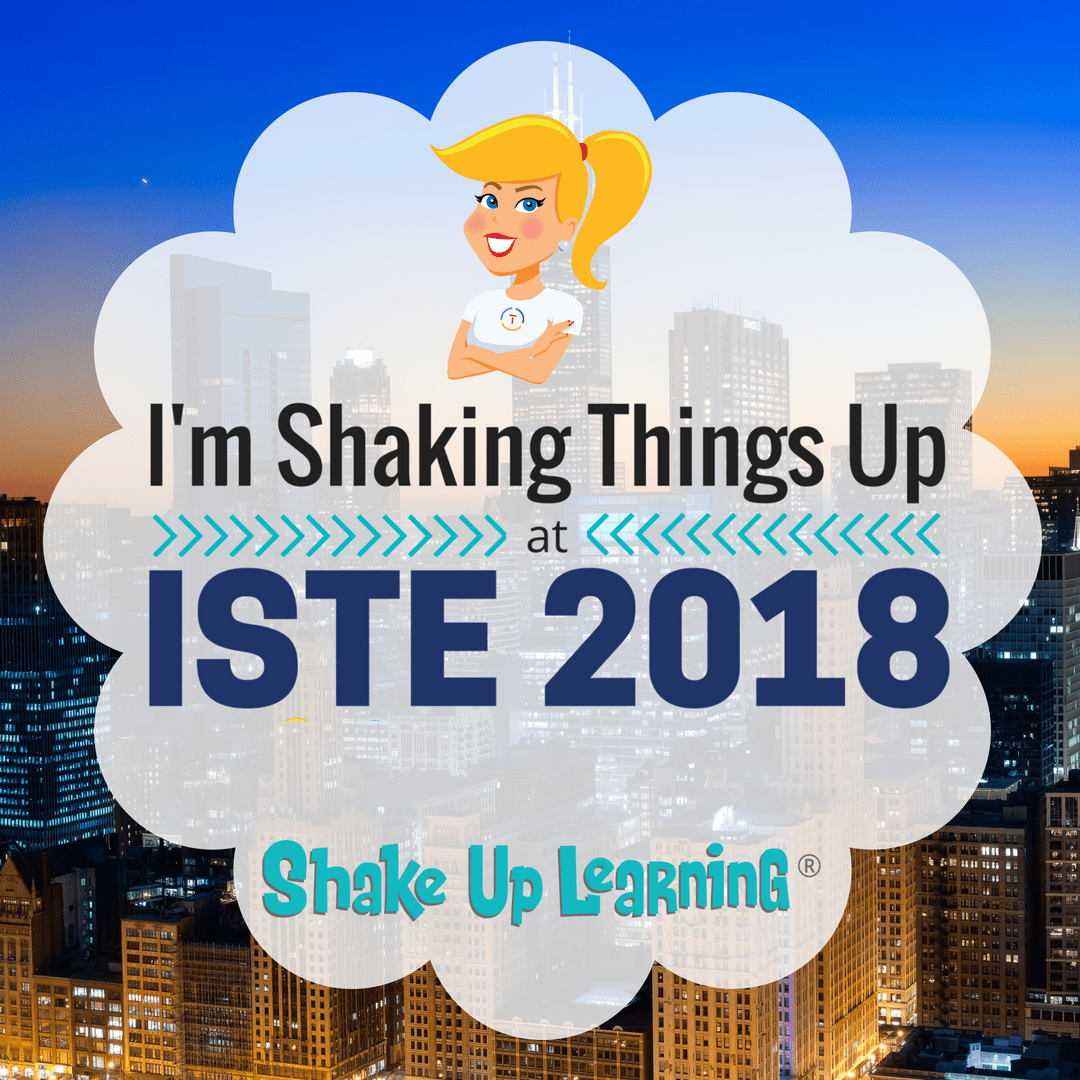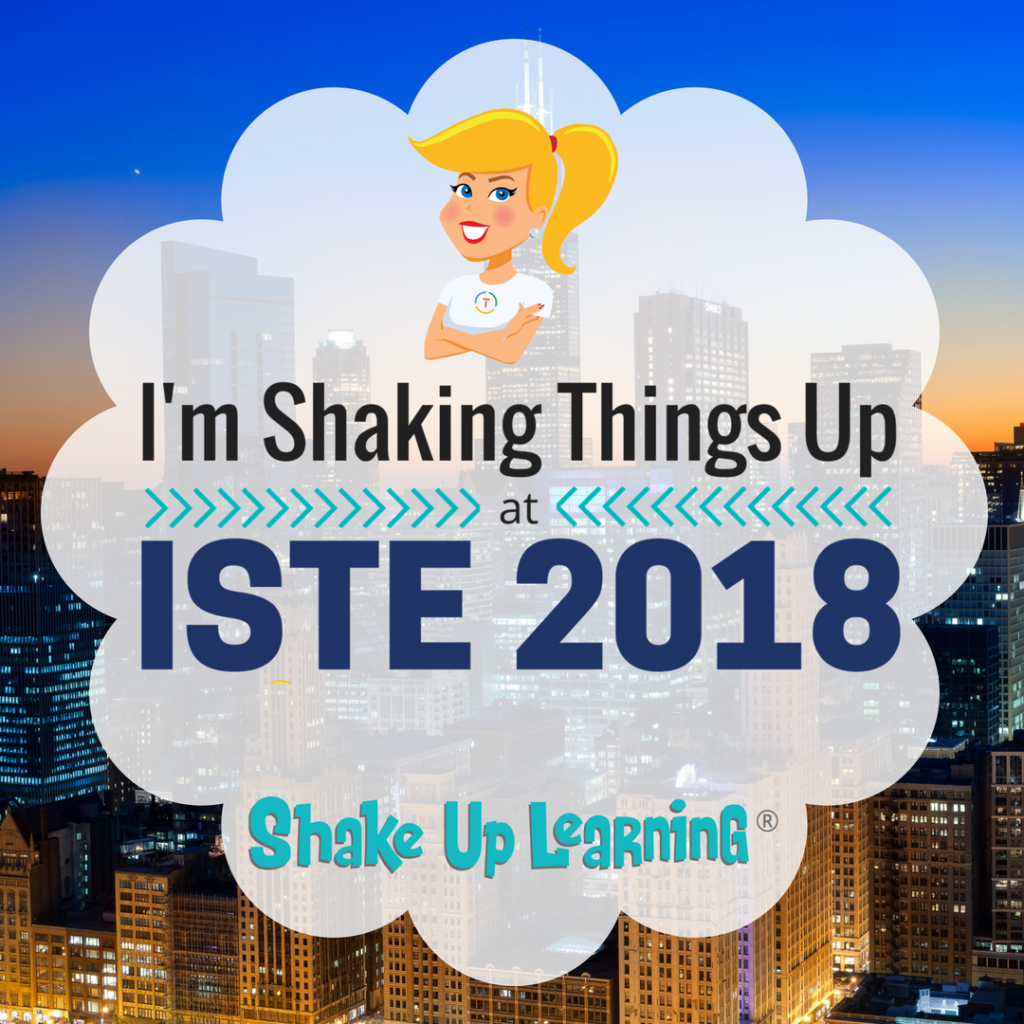 I'm gearing up for the largest edtech conference in the world, ISTE! And, of course, I'm shaking things up at ISTE 2018!
I'll be running around networking, learning, and sharing, and totally out of my introverted comfort zone! I hope to see you there!
No worries if you won't be there. I will be sharing all of my presentations, resources, and new discoveries on Twitter, Facebook, and here on the blog.
You can also follow along on social media the #ISTE18 and #notatISTE hashtags.
Scroll on down for my full schedule and to find out about a special surprise I have for readers of the Shake Up Learning book.
[Tweet "Let's Shake Up Learning at #ISTE18! #edtech"]
A Surprise for Shake Up Learning Readers!
I've got a special surprise for readers of the Shake Up Learning book at ISTE! Show me your Shake Up Learning book at ISTE and not only will I sign it, but I will also give you a limited edition ISTE sticker. (I love stickers!)
So, come find me at ISTE…in a session, in the hallway, in the expo, pretty much anywhere you see me, I will have stickers, books, and maybe some other goodies!
Don't have a copy of the book yet? There's still time to grab one on Amazon.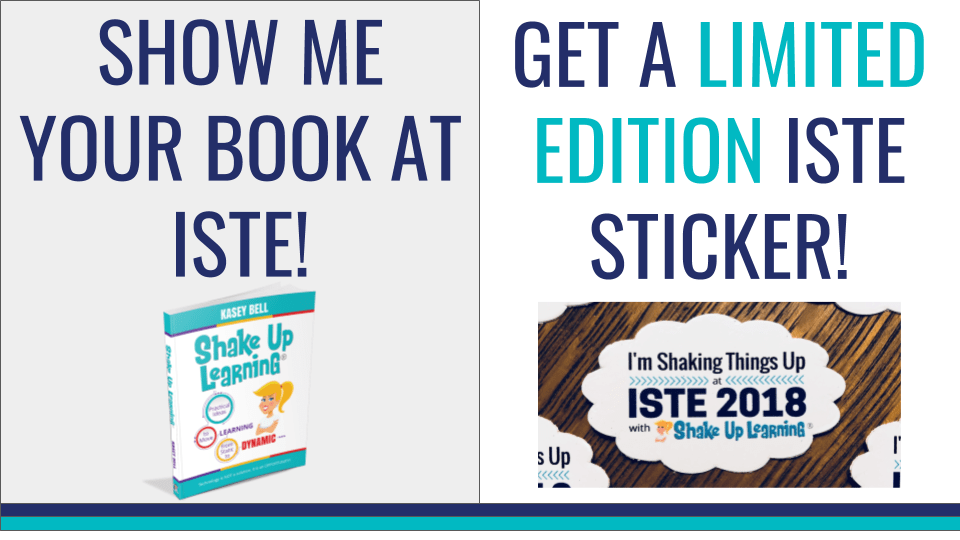 Shake Up Learning 2018 ISTE Schedule
Below is a list of my presentations and book signing events at ISTE 2018. Here's a direct link to the schedule.
Book Giveaways and Signing Events!
There are three special book signing events where you can find me and get a chance to win a copy of the Shake Up Learning book.
Monday: 11:30 AM at the Texthelp Booth (1076)
---
Tuesday: 10:00 AM at the Max Cases Booth (1828)
Don't miss this chance to get a FREE copy of Shake Up Learning or The Google Infused Classroom! I'll be hanging out with my buddy, the AH-MAZING, Holly Clark!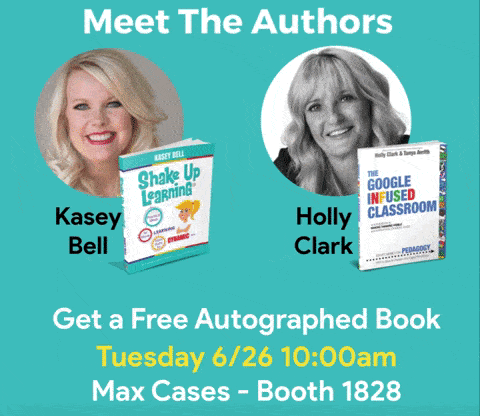 Wednesday: 12:00 PM at the PearDeck Booth (#2602)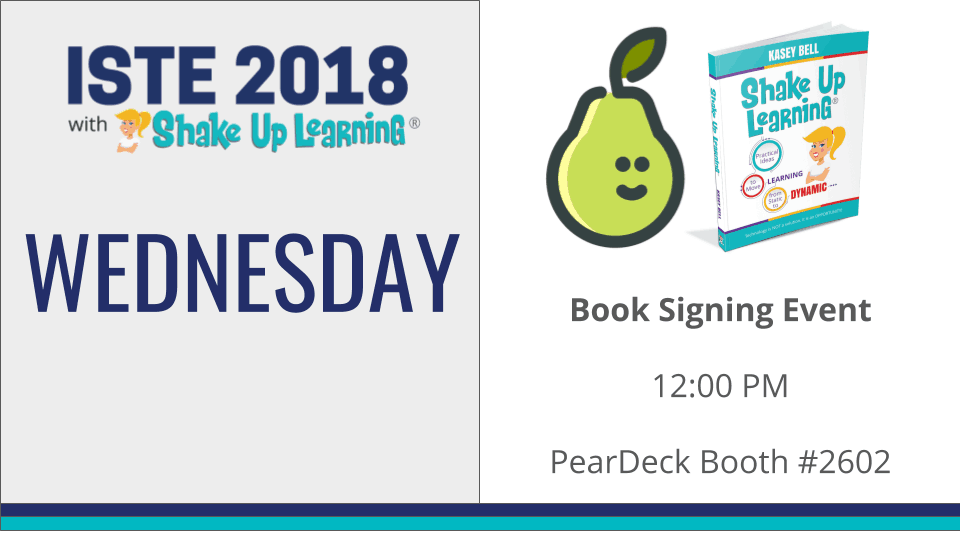 ---
I can't wait to learn and share with the edtech community next week! Stay tuned for more! I'll be sharing on Twitter, Facebook, and Instagram, and of course, I'll be sharing all of my presentations and resources right here!
---
© Shake Up Learning 2023. Unauthorized use and/or duplication of this material without express and written permission from this blog's author and/or owner is strictly prohibited. Excerpts and links may be used, provided that full and clear credit is given to Kasey Bell and Shake Up Learning with appropriate and specific direction to the original content on ShakeUpLearning.com. See: Copyright Policy.
Shake Up Learning QUICKSTART GUIDE
Join the email list to get the latest information about the Shake Up Learning Book AND Get the FREE 20-Page Quickstart Guide that will help you Shake Up Learning in your classroom this year!