Supporting a 1-to-1 environment is a daunting task! Empower your students through student tech teams. In this interview with the Royse City ISD High School and Middle School student tech teams (a.k.a. Chrome Squad) and their leaders, we explore the success of their program. We talk about how the program has evolved, what they are doing next, and how to implement your own program at the high school, middle school, or even elementary!
Cody Holt, Coordinator of Learning Technologies, is a new title for him as he oversees the Chrome Squad and all other integrated technologies. Heather Russell, Innovative Learning Specialist runs the Chrome Crew for Bailey Middle School. Kendal Whisnant, Innovative Learning Specialist leads the charge of the Chrome Co for Summers Middle School. Angela Arledge, Innovative Learning Specialist heads the Royse City high school's Chrome Squad. 
Listen to this article.
Chrome Squad Origins
Cody first developed the idea for a Chrome Squad during the 2015-2016 school year. The district made plans for the high school to transition to 1:1 Chromebooks. Originally, the plan included two other adults to help Cody make this happen, however, those two positions were not hired. Cody was given permission to incorporate students through an elective course, so he went to work researching how to make this happen. 
His intention was to run a very well-developed and organized system. Similar to corporations like Google, Apple, and Microsoft. After studying how these companies organized their employees he "hired" student (unpaid) interns. Some of the tasks they would complete include: manage Chromebook check-in and out, necessary repairs, student enrollment, teacher professional development, student help desk, and much more. 
Initially, eligible students came from the sophomore, junior and senior classes. Now students in middle and high school are participating. Heather Russell was asked to oversee the integration of 1:1 at Bailey Middle School, and like Cody, she was alone in getting all the tech up and running for students. So out of necessity, she recruited students to help her with repairs and then developed specific teams for other areas. As the group of students grew the teams created cover tasks for training, technical tasks, and even public relations. These teams mirror what's available and done at the high school. 
Angela shares how their middle school interns have become a feeder program for the high school's Chrome Squad. This allows for higher quality interns and less time teaching students necessary tasks. The student's background knowledge allows the program to continue to grow and evolve.
Students shared what their role includes as a member of the different teams. The technicians are of course helping students and teachers with issues of a physical nature. They work through basic troubleshooting tasks to help or make necessary replacements. The public relations team is charged with advertising through posters and television slide presentations. 
The podcast team works to record episodes for students and teachers with tech tips and basic tech knowledge. This team was created out of the need to share from a distance during the pandemic. Students on this team typically record a short 90-second audio training to help teachers and students make a quick transition to remote learning techniques. A number of their episodes are geared specifically for teachers. All episodes of the Connected for Learning podcast can be found on Apple or Spotify. They also share content on their Connected for Learning website. 
Back to the Classroom
Student interns shared that being back in person has been going very well for the staff and students. Teachers are utilizing more Google applications and extensions, as well as, the built-in features of the Chromebook. Teachers are also encouraged to learn new skills through a badge system which is rewarded with prizes. Students on the Chrome Crew and Chrome Co publish a single sheet of tech tips for teachers and students in what they call the "Porcelain Post"  taped to the bathroom stall doors. 
Making Growth
The staff leaders of these student teams consistently evaluate what's working and what's not working. When they discover what's not working they eliminate that practice and move on to support the efforts that are having success. Sometimes it means combining teams to work together in their expertise. 
In order to effectively evaluate, student teams work to set goals for the three-week grading period and reflect on the success of these goals being met. Setting the goals for what to accomplish in the three-week period is a collaborative effort with students and staff leaders. With restrictions of the pandemic in place, many hurdles have needed to be overcome, making the collaborative process necessary. 
Real-World Experiences
One of the charges given to the Chrome Squads is managing a school store. This is a place where students and staff can purchase snacks or basic school supplies. Team members are charged with keeping track of inventory and sales, serving customers, and working a register. The proceeds go toward helping support the Connected for Learning website and other needs for the teams. 
In the Future
Student participants are expanding to younger grades at the middle school in order to keep a healthy feeder program running. Working to help buildings with the online testing has given Chrome teams the challenge of preparing students for being ready. Simple tasks like coming with a fully charged Chromebook have the team collaborating on rewards and consequences for being responsible with their Chromebooks. These types of irresponsible issues are typically a middle school issue and the Chrome Crew helps to incentivize and reinforce responsible Chromebook users. The structure of the Chromebook system allows students to purchase their Chromebook as graduating seniors. This system also helps students to keep their Chromebook in good working order. 
Royse City will be moving its elementary school to 1:1 in the upcoming school year. They plan to start teams of third and fourth graders to initiate an elementary squad. 
Staff leaders and students will attend and present at this year's TCEA conference. Their presentations will include a poster session with members of each team to explain their roles. 
To wrap up, students shared that they have enjoyed learning new skills. Some highlighted the people skills they have gained through relationships with students as they help serve them. They also expressed how the tech skills they've learned have given them career ideas and creative outlets. 
Cody shares that he and his student groups are available to help other school districts start their own program. Whether it be a teacher presentation or student presentation, they are willing to provide any support. 
Related: Check out past episodes with the Chrome Squad
About the Chrome Squad, Chrome Co, and Chrome Crew on this episode: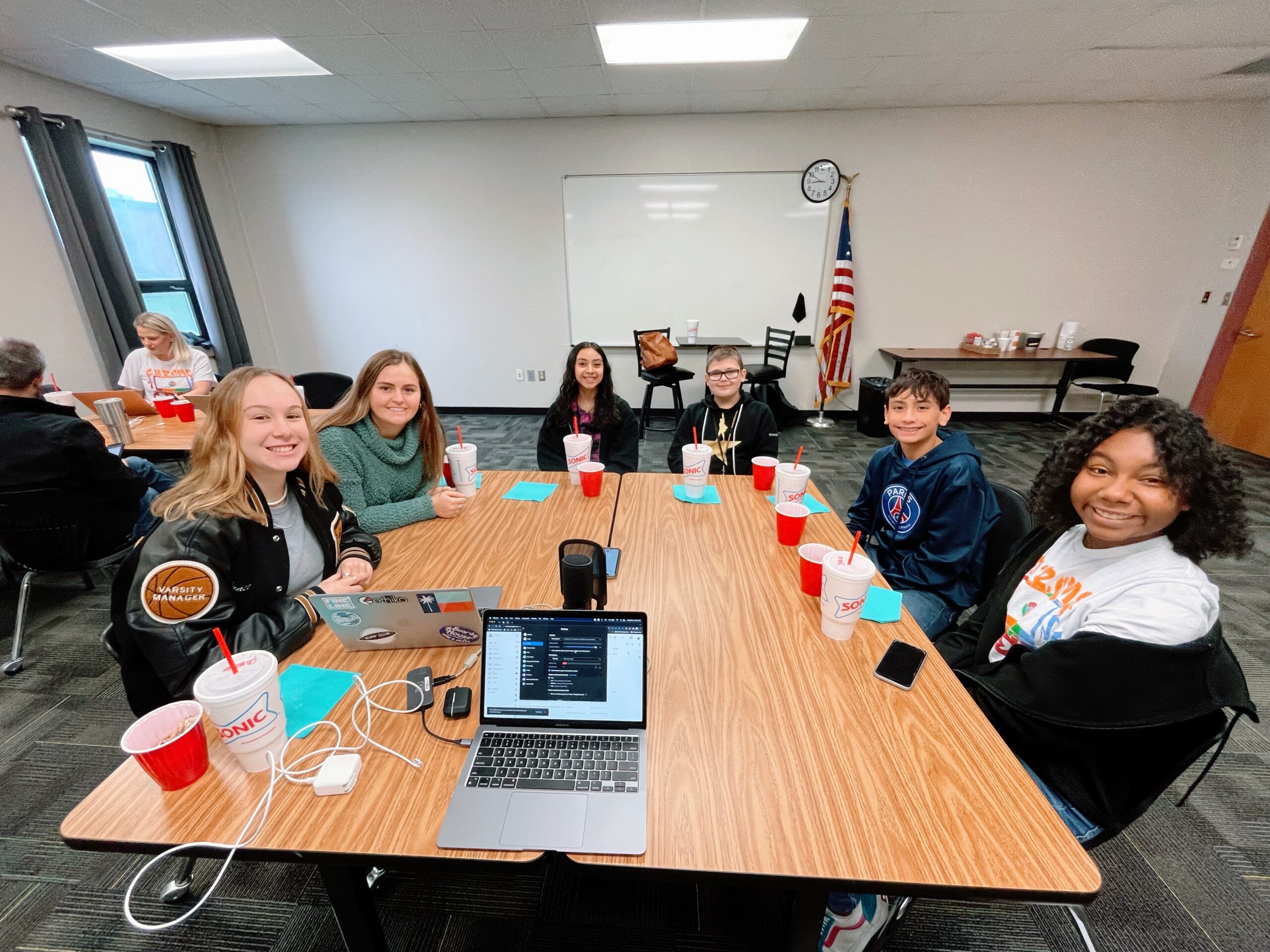 Chrome Squad: Royse City High School
Angela Arledge- Innovative Learning Specialist
Grace G.
Ally R.
Chrome Co: Bobby Summers Middle School
Kendal Whisnant- Innovative Learning Specialist
Emily V.
Hunter S.
Chrome Crew: Ouida Baley Middle School
Heather Russell – Innovative Learning Specialist
Jorge R.
Lexy G.
Cody Holt – Coordinator of Learning Technology
© Shake Up Learning 2023. Unauthorized use and/or duplication of this material without express and written permission from this blog's author and/or owner is strictly prohibited. Excerpts and links may be used, provided that full and clear credit is given to Kasey Bell and Shake Up Learning with appropriate and specific direction to the original content on ShakeUpLearning.com. See: Copyright Policy.