In this post, we are going to explore how BreakoutEDU is more than a time-filling game!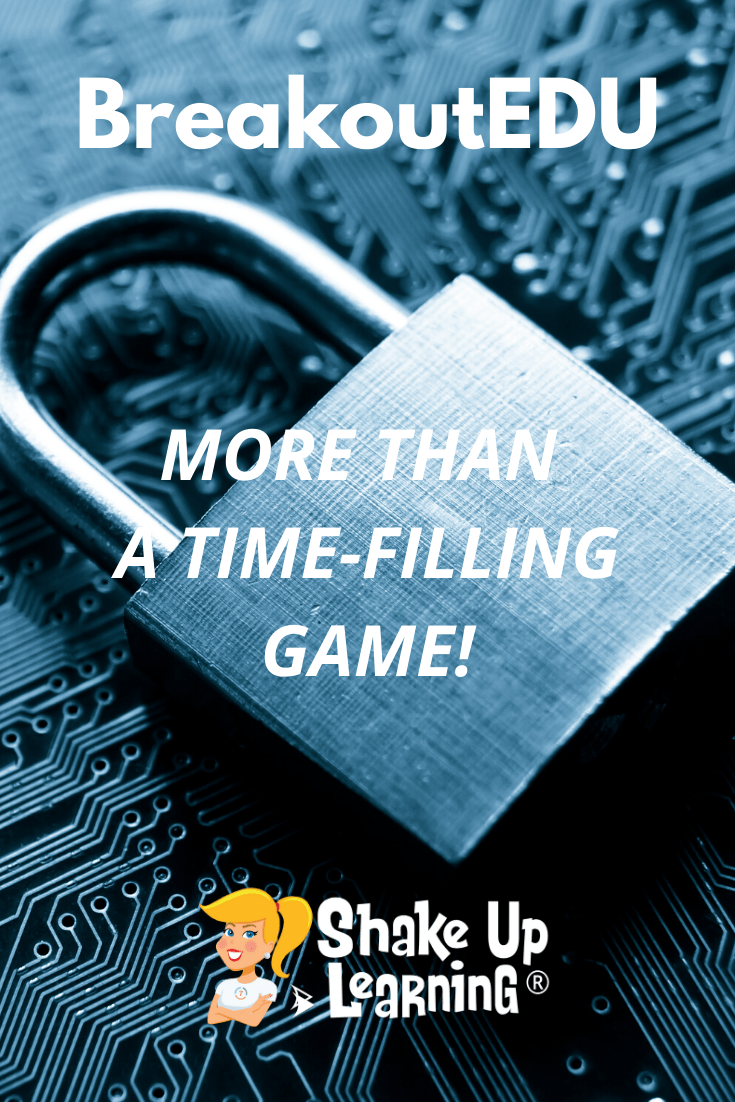 Think of BreakoutEDU as an escape room game for your classroom, aligned with your learning goals.
While there are many iterations of this idea, including digital breakouts, and DIY games, this post will focus on the BreakoutEDU platform.
Jump in on the conversation in the Shake Up Learning Community and ask questions or share your favorite ideas!
The guest post below was written by Susan Vincentz. Susan shares her journey into BreakoutEDU, her skepticism, and lessons learned.
If you are looking for a way to breakup the mundane, breakouts will change everything!
BreakoutEDU: More Than a Time-Filling Game
Guest post by Susan Vincentz
"Gamifying" our classrooms is a buzzword that seems to be flying around the education world these days. Much of the population sees kids on a screen or playing games as a waste of time, but "gamifying" our classrooms can prove to be beneficial if done carefully and appropriately.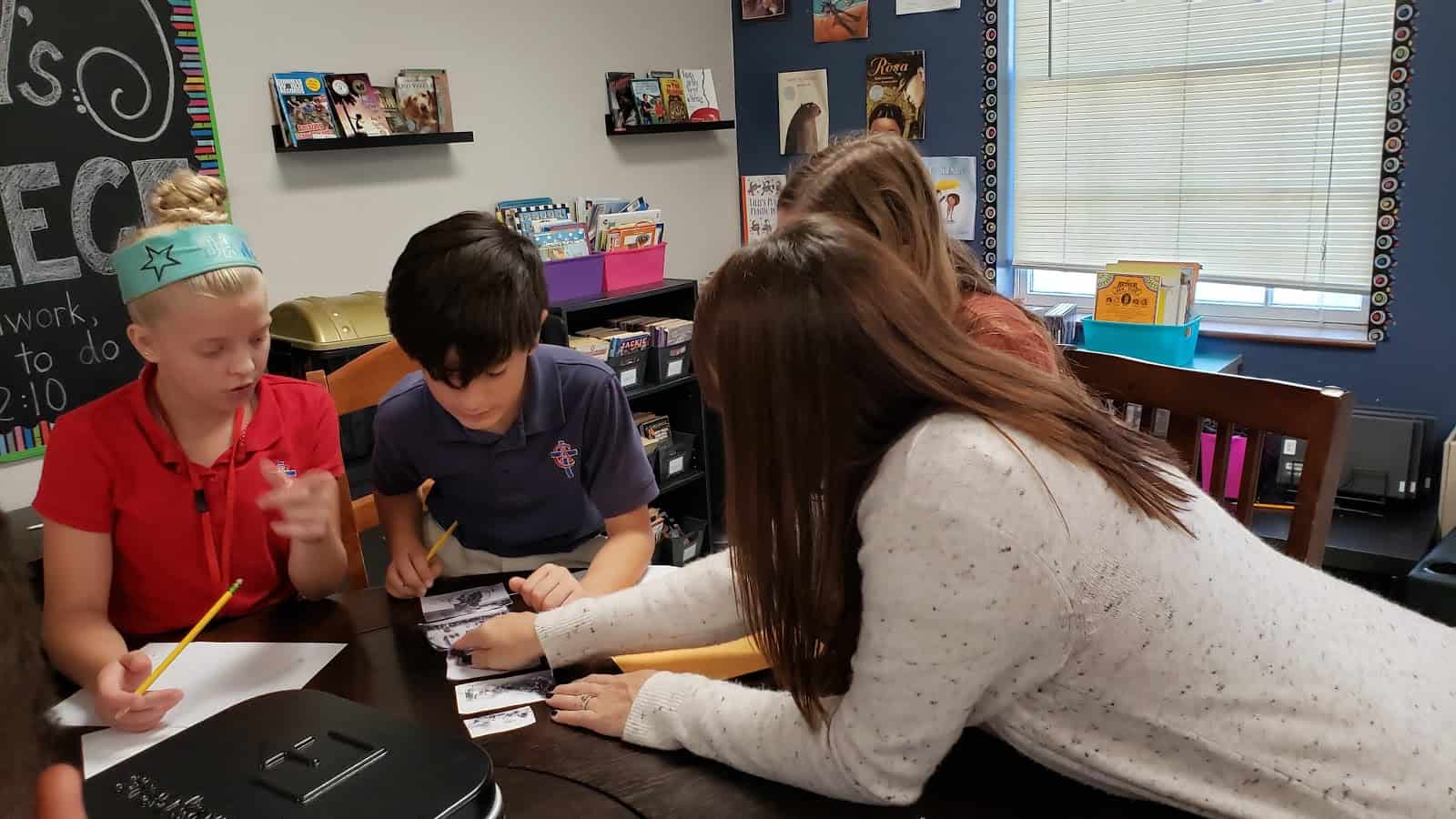 When I talk about games in the classroom, I am not referring to online learning drill programs (or a.k.a "drill and kill") on which students get bored very quickly. I'm talking about games that encourage students to think critically and use problem-solving skills for completion and success.
This brings me to BreakoutEDU.
What is BreakoutEDU?
"Breakout EDU is the immersive learning games platform that brings the challenges of an escape room to the classroom."
These activities are designed in the style of the "Escape Room" concept that many of us have experienced. In the education version, participants have to use clues to solve problems and break out of the box.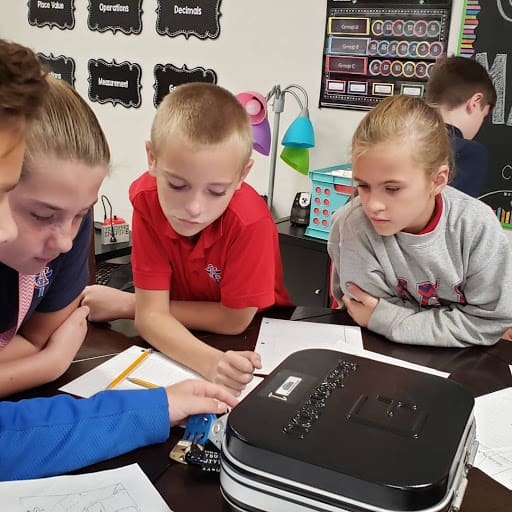 To complete an activity, students are typically given a large box secured by several types of locks, a small box secured by a lock, and various puzzles and clues that that come with a scenario that has to be solved. 
These scenarios are aligned with content standards as well as the inclusion of team building activities. Teachers can create a class and monitor progress as students work together to break out. These activities are not only used in the classroom with students but in professional development sessions for teachers.  
My Journey with Breakouts
I have been on somewhat of a journey with BreakoutEDU. I had access to the program for the first time just a year ago when I took a job as a K-12 Technology Integration Specialist in a new school system. Before that, I had heard of the programs and had always been a bit skeptical. My skepticism consisted of what is the value of this, really, and it just takes up extra time getting everything set up.
Even my first couple of experiences of setting up a game with the boxes and having trouble resetting locks, I felt like throwing in the towel. However, I was persistent and continued reminding my teachers that we had these kits, and we needed to implement them with content they were covering in class. Their interest motivated me to stick with it, and I have truly found a new passion for the BreakoutEDU concept.

All of that initial frustration is now well worth it to see our students so engrossed in these activities.  I am here to tell you, "Don't be afraid of it!" I have now worked with teachers and students in implementing BreakoutEDU from 1st grade through high school.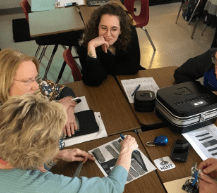 Just as in my struggle to learn and get comfortable programming locks and organizing games, our students struggle with quick frustration often in the classroom setting. BreakoutEDU gives students a chance to experience real-world situations, think critically, work collaboratively, and appreciate the result after hard work, dedication, and persistence. The 4 C's (Communication, Collaboration, Critical Thinking, and Creativity) at their best. 
Getting Started with BreakoutEDU & Digital Breakouts
Most games require a BreakoutEDU kit that you can purchase online or DIY.
"Included in the purchase of the kit is 12 months of full access to the Breakout EDU Platform with over 1500+ Breakout EDU games covering a wide array of subjects."
Each Breakout EDU kit includes the following physical items…
1 Large Breakout EDU Locking Box
1 Small Breakout EDU Locking Box
1 Hasp
1 Alphabet Multilock
1 Directional Multilock
1 Color Wheels for Multilock
1 Shape Wheels for Multilock
1 Number Wheels for Multilock
1 Three-digit lock
1 Four-digit lock
1 Key lock (with three identical keys)
1 Deck of 4C Cards
1 Red Lens Viewer
1 UV light
1 Invisible ink pen
1 USB thumb drive (blank)
2 Hint cards
Or you can opt to go completely digital and try a Digital Breakout.
"Breakout EDU Digital games come fully loaded and ready to play – no setup required." All you need is Internet access and a device.
PLAY a sample Digital Breakout here.
You can also use the BreakoutEDU Tags app on your mobile device to play games and scan codes.
Anyone can create a FREE account and access the free games here, but there are even more games available with a premium license.

Becoming a BreakoutEDU Authorized Trainer
I recently applied and was honored to be chosen into the BreakoutEDU Authorized Trainer Program. I did this, not because I am an expert by any means, but to gain more experience for myself in my journey as I use what I learn to encourage teachers and students who may experience those same struggles and not know how to get assistance.
Staying organized in setting up and implementing a Breakout game is very important, and I am excited to share my process and techniques with other educators who want to bring innovation into their day to day instruction.
I would love to talk with you more about BreakoutEDU and how I have worked with teachers, organized setting up games, and to learn from you what you have done.  Feel free to contact me via Twitter at @sv314dws.
About Susan Vincentz
Born and raised in Kentucky, I have been an educator for over 20 years as a classroom teacher in grades 4-8, library media specialist, and Tech Coach. Currently, I am a Technology Integration Specialist at the Christian Academy School System. I serve grades K-12 on four campuses in Louisville and Southern Indiana. I love instructional technology and learning about new tools. I am passionate about helping other educators effectively use these tools in their classrooms and seeing them realize how much time they can save to become more efficient and organized.
Personally, I enjoy our family time with my husband, thirteen-year-old son, and sixteen-year-old niece working on our property, taking care of our garden, as well as traveling to and discovering new places. My husband, David, and I also serve on our church's production team, where I am also the Director of Communications.
Susan Vincentz
K12 Technology Integration Specialist
Christian Academy School System
Louisville, Ky / New Albany, In
Google for Education Certified Trainer 
BreakoutEDU Authorized Trainer
© Shake Up Learning 2023. Unauthorized use and/or duplication of this material without express and written permission from this blog's author and/or owner is strictly prohibited. Excerpts and links may be used, provided that full and clear credit is given to Kasey Bell and Shake Up Learning with appropriate and specific direction to the original content on ShakeUpLearning.com. See: Copyright Policy.