How to Become a Google Certified EDUCATOR
Ready to get Google Certified?
Find out what it takes to become a Google Certified Educator.
In this video, I will walk you through the process, the exam, the content covered, share free resources, and tips to help you pass!
Teachers ask me all the time about getting Google certified, and more specifically about the Google Certified Educator program and exams, "What's on the exam? Do you have any tips?"
In the video below, I will share with you the process, the content you need to learn, and some free resources to help you reach your goal of becoming a Google Certified Educator.
The Google Certified Educator program was designed for the classroom teacher but is open for any educator to pursue.
[Tweet "How to Become a Google Certified Educator (video walkthrough) #gttribe #googleedu #edtech"]
The program is offered at two levels: the fundamentals level (Level 1), and the advanced level (Level 2). Differentiating the certification into two levels gives more teachers an opportunity to get recognized for the work they've done. (Learn more: shakeup.link/trainingcenter)
Level 1: The Level 1 Google Certified Educator status indicates that an educator can "successfully implement Google Apps for Education into their teaching practice to enhance teaching and learning." This certification is for educators with a basic understanding of the key features of Google Apps as well as well as an understanding of how to meaningfully use technology in the classroom.
Level 2: The Level 2 Google Certified Educator status indicates  "indicates that an educator can successfully integrate a wider range of Google for Education tools and other technologies to transform their teaching practice." This is for educators with a deeper understanding of Google Apps and advanced technology integration skills.
(Note: Level 1 status is NOT a prerequisite for Level 2. You can skip Level 1, but it isn't recommended.)
How to Become a Google Certified Educator
Watch the video below to learn if you have what it takes to become a Google Certified Educator.
*Note: Google+ is no longer on the exam.
Don't miss video #1 and #3! Both can be found here: https://GoogleCertifiedEducator.com 
Get the Level 1 Toolkit!
---
Google Certification Courses Open Nov. 19th!
Online Google Boot Camps–BUT BETTER!
All 3 Courses Will Open on November 19!
Mark your calendars! These courses (Level 1, Level 2, and Trainer) will open for limited enrollment on Nov. 19, 2019, and will close on Dec. 3, 2019. (It will not open again until May!)
Work on certification during your summer break!
---
FREE Webinar: How to Get Google Certified

Do you want to learn more about the certifications and what it takes to achieve each one?
Getting Google Certified can be daunting and confusing, so I put together this free webinar on How to Get Google Certified!
In this webinar, I will give you an overview of Google Certification, Google Certified Educator Level 1, Google Certified Educator Level 2, and Google Certified Trainer.
---
Google Certification Academies
I also teach online boot camps to walk you through all the skills and help you prepare for the exams. I have helped thousands of educators through these online, self-paced courses!
What's Included in the Google Certification Courses?
Everything you need to know to pass the exam and become a Google Certified Educator Level 1!
---
Everything you need to know to pass the exam and become a Google Certified Educator Level 2!
---
All You Need to Know to Prepare for the Trainer Skills Assessment and Application!
Becoming a Google Certified Trainer was one of the best decisions I ever made, and it transformed my learning and my career! This self-paced, online course includes EVERYTHING you need to know to pass the Trainer Skills Assessment AND complete the application requirements, including:
---
Pricing & Bundles
Below are the prices for individual licenses for each course. (Payment plans available.)
Don't Pay Out of Pocket!
Teachers shouldn't have to pay out of their own pockets to get the professional learning and training they need.
On each of the course pages listed above you will find information about scholarships, as well as editable documents to "Make the Case" with your administrator to pay for your training.
SUPPORTING SMALL BUSINESSES: Purchasing these courses helps support the HUNDREDS of free resources that Shake Up Learning provides–free ebooks, cheat sheets, podcasts, blog posts, lesson plans, templates, tips, tutorials, and more. Thank you for supporting Shake Up Learning. We are a small, woman-owned business whose mission is to serve teachers.
---
G Suite Training for Schools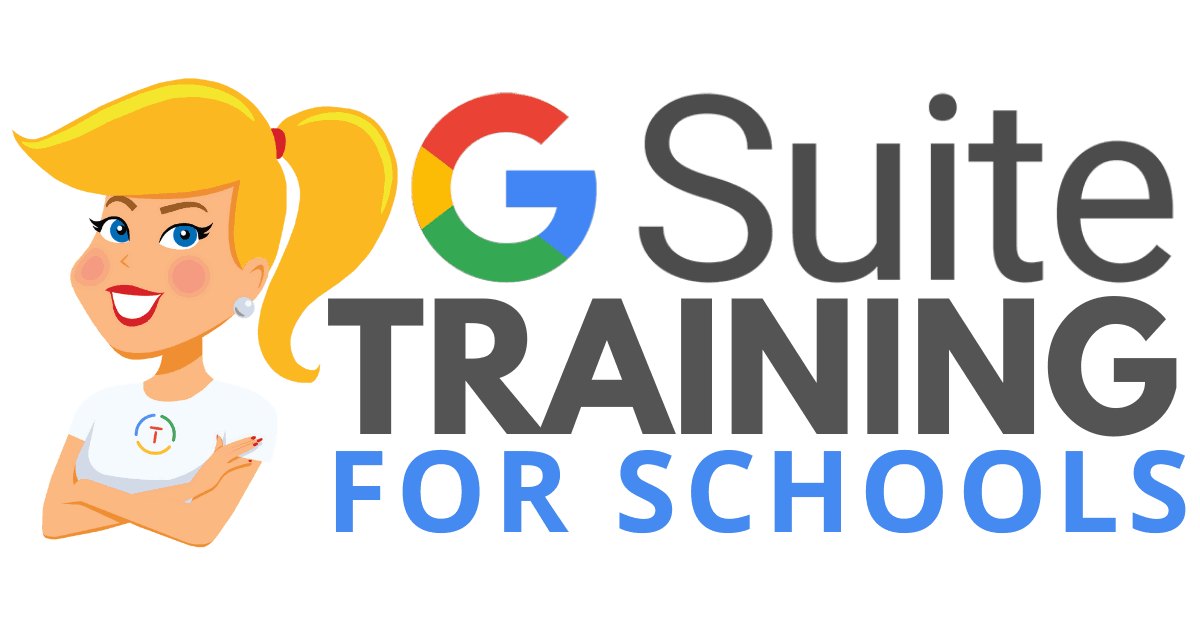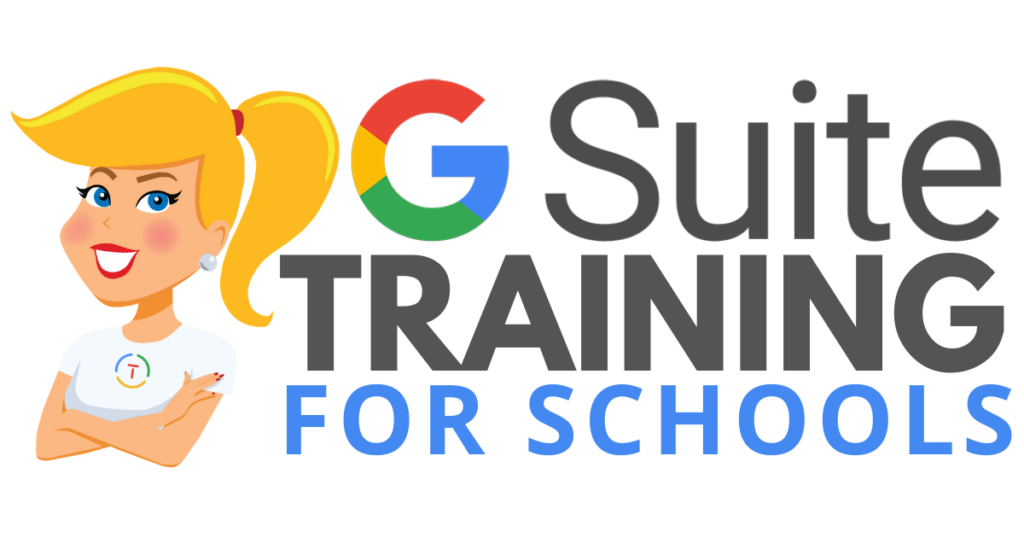 We have many programs to help your teachers learn how to meaningfully integrate Google tools and the entire G Suite in the classroom. From online courses to books, to face-to-face training, we got you covered!
COVID-19 forced many teachers and schools to scramble to find tools to deliver online assignments, design digital learning experiences, and G Suite was the number one suite of tools to help make this a reality.
Just in time resources and learning will help teachers, students, and parents survive the crisis. When we return to the new normal, G Suite skills will help set the foundation for more dynamic and meaningful learning in the classroom.
Get your entire campus or district on board with G Suite! Help your teachers learn more about G Suite tools, Google Classroom, and meaningful technology integration strategies. You can even help all your teachers become Google Certified Educators!
---
© Shake Up Learning 2023. Unauthorized use and/or duplication of this material without express and written permission from this blog's author and/or owner is strictly prohibited. Excerpts and links may be used, provided that full and clear credit is given to Kasey Bell and Shake Up Learning with appropriate and specific direction to the original content on ShakeUpLearning.com. See: Copyright Policy.