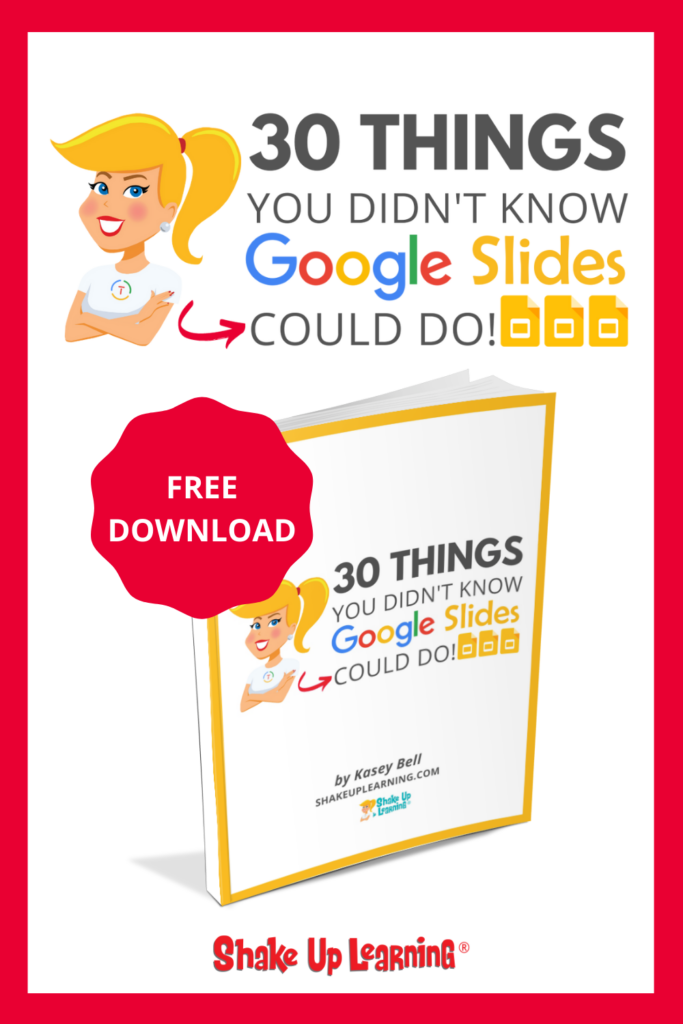 In this special episode, Kasey shares 30 Things You Didn't Know Google Slides Could Do and a FREE eBook download with templates!
A follow-up to one of our most popular blog and podcast series, Kasey is going to give you even more ideas for student-created projects with Google Slides.
There is so much you can create with the Swiss Army Knife of Google!
FREE eBook and Google Slides Templates!
Grab a copy of the FREE eBook to get access to all the tips, lesson ideas, and 9 FREE Templates for your classroom!
---
30 Things You Didn't Know Google Slides Could Do!
Listen to this article to get the full details!
This episode is sponsored by Hāpara We provide teachers with tools to build flexible, personalized digital learning environments so they can power awesome learning. 
This is a refresh on one our most popular podcast series: 25 Things You Didn't Know Google Slides Could Do. (Listen to part 1 and part 2 of this series below.)
This is NOT just adding five more things to the list. This is a complete refresh of the ideas originally shared with an even bigger emphasis on student creation activities and free templates.
Y'all know I love me some Google Slides. It is such a flexible tool, and can do so much more than just traditional presentations.
In the podcast, I will share the newest ideas that were added to the series.
To get ALL 30 ideas and access all the FREE Google Slides templates, you MUST fill out the form on this page and download the eBook. I promise you will not be disappointed!

eBook Table of Contents
Below is a quick glimpse at the table of contents of the ebook and a few screenshots. There's a lot of ground to cover–more than we can cover in one blog post or podcast episode.
1. Internal Linking
2. Create an Interactive Table of Contents
3. Student Table of Contents (FREE Template)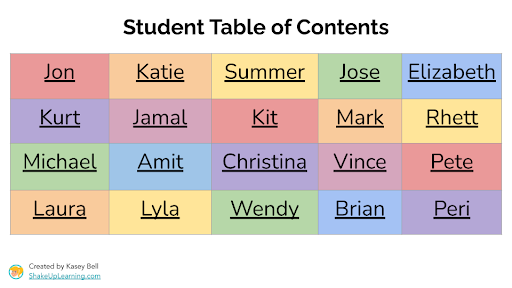 4. Interactive Dictionary or Glossary (FREE Template)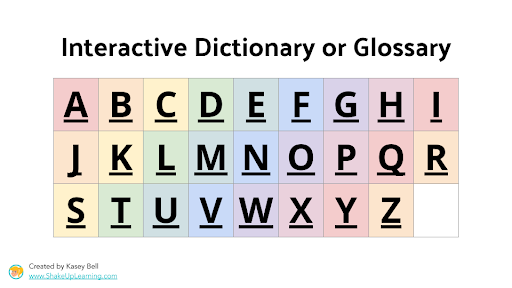 5. Interactive Choice Boards (FREE Template)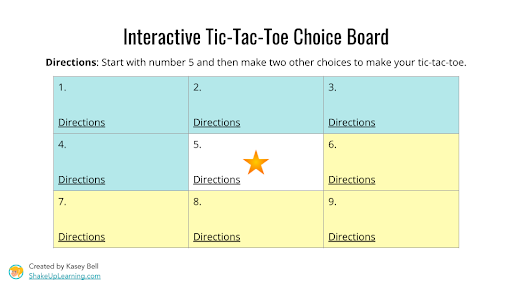 6. Choose Your Own Adventure Slides
7. Create "Apps" (FREE Template)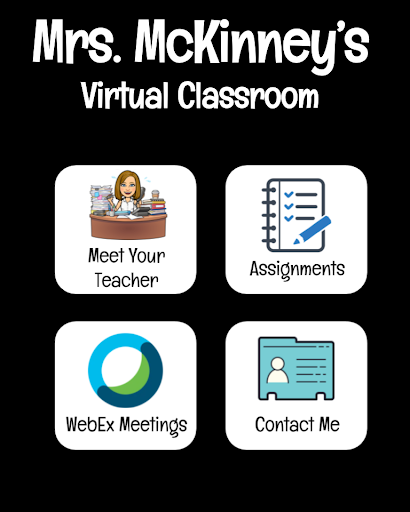 8. Self-Checking Review
9. Games
10. Customize the Size of Your Slides
11. Convert Google Slides
12. Create eBooks
13. Add a Drop Shadow & Format Options
14. Integrate with Google Keep
15. Auto-Play a Video When Presenting
16. Play a Clip from a Video
17. Insert Audio
18. Insert Charts
19. Link Sheets Data to Slides
20. Insert Diagrams
21. Interactive Timelines
22. Create Background Images
23. Create Graphic Organizers
24. Drag-and-Drop Activities
25. Magnetic Poetry (FREE Templates)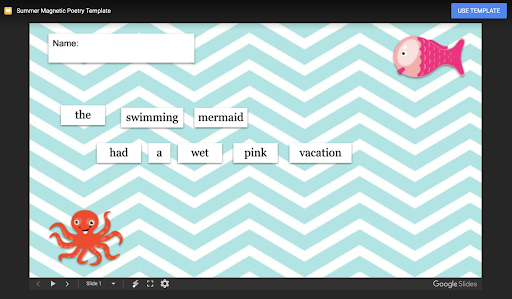 26. Use Slides Mania Templates
27. Import Canva Templates
28. Build a Collage or Vision Board
29. Create a Newsletter
30. Create a Comic Strip (FREE Template)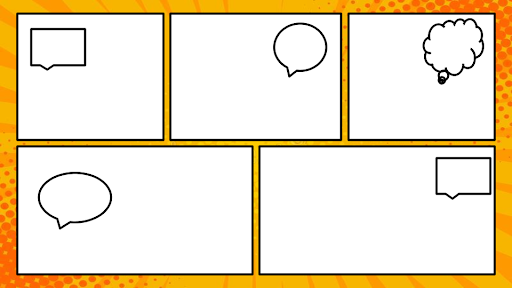 25 Things Original Podcast Series
Did you miss the original series? Listen below.
25 Things You Didn't Know Google Slides Could Do! (Part 1 e77)
25 Things You Didn't Know Google Slides Could Do! (Part 2 e78)
© Shake Up Learning 2023. Unauthorized use and/or duplication of this material without express and written permission from this blog's author and/or owner is strictly prohibited. Excerpts and links may be used, provided that full and clear credit is given to Kasey Bell and Shake Up Learning with appropriate and specific direction to the original content on ShakeUpLearning.com. See: Copyright Policy.