Welcome to the Shake Up Learning Affiliate Program!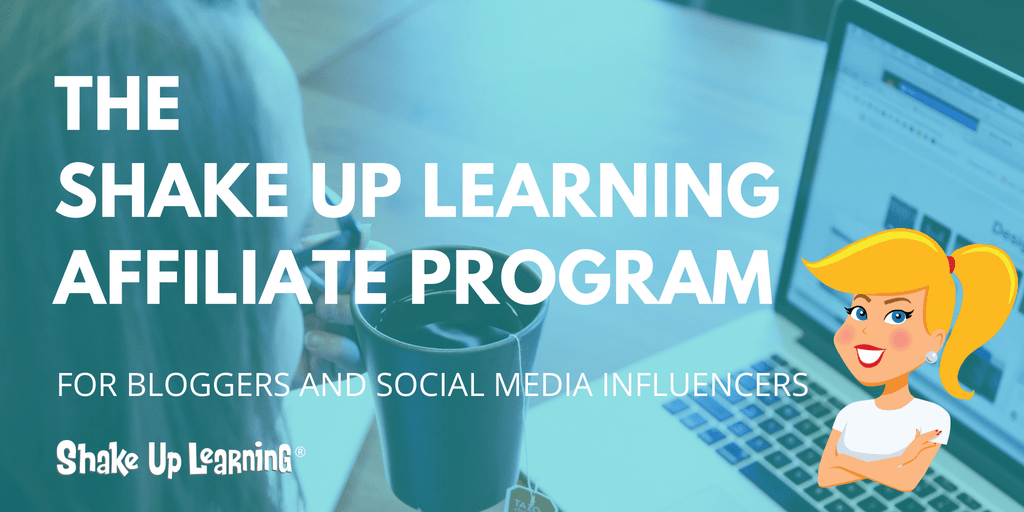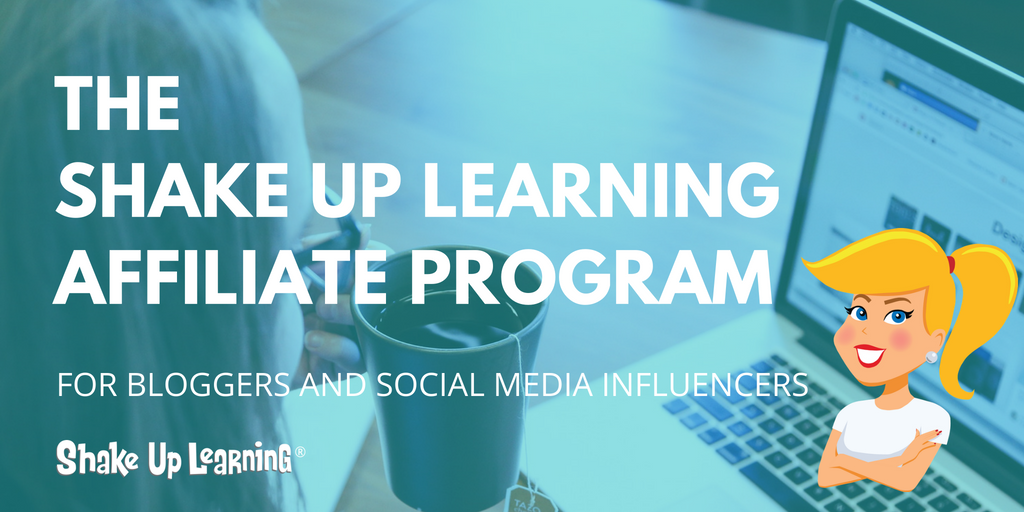 Thank you so much for joining! The Shake Up Learning Affiliate Program is an exclusive opportunity to help more teachers engage with Shake Up Learning content and products.
You have been hand selected to represent the Shake Up Learning brand and business.
BOOKMARK THIS PAGE FOR FUTURE REFERENCE!
Please read carefully.
What is the Shake Up Learning Affiliate Program?
As an affiliate, you will share links and promote Shake Up Learning online courses.
Right now, the affiliate marketing program for Shake Up Learning is just focused on the online courses sold through the Teachable platform. However, the program may expand to other products down the road.
Here's How It Works:
Once you are added as an affiliate in Teachable, you will have access to a unique link for each course.
Share that link with your followers, on your blog, via email, on social media, wherever you want. There are no requirements on how many times your share or where. It is all up to you.
If someone purchases a course using your unique link, you make a 20% commission. (Unless we have negotiated a different rate.)
---
How to Access the Affiliate Links and Teachable Dashboard
Once you are set up as an affiliate in Teachable, you can access the affiliate dashboard.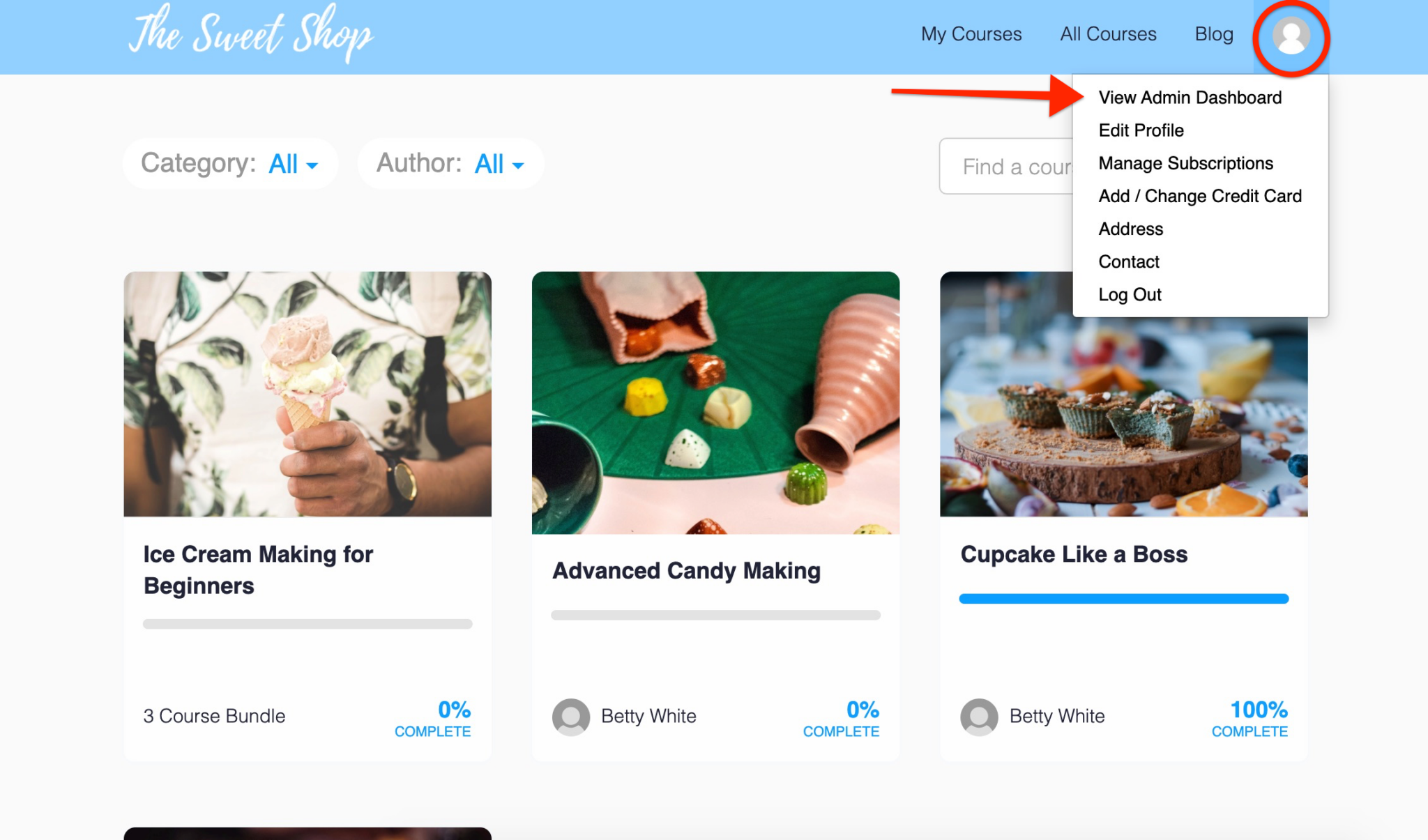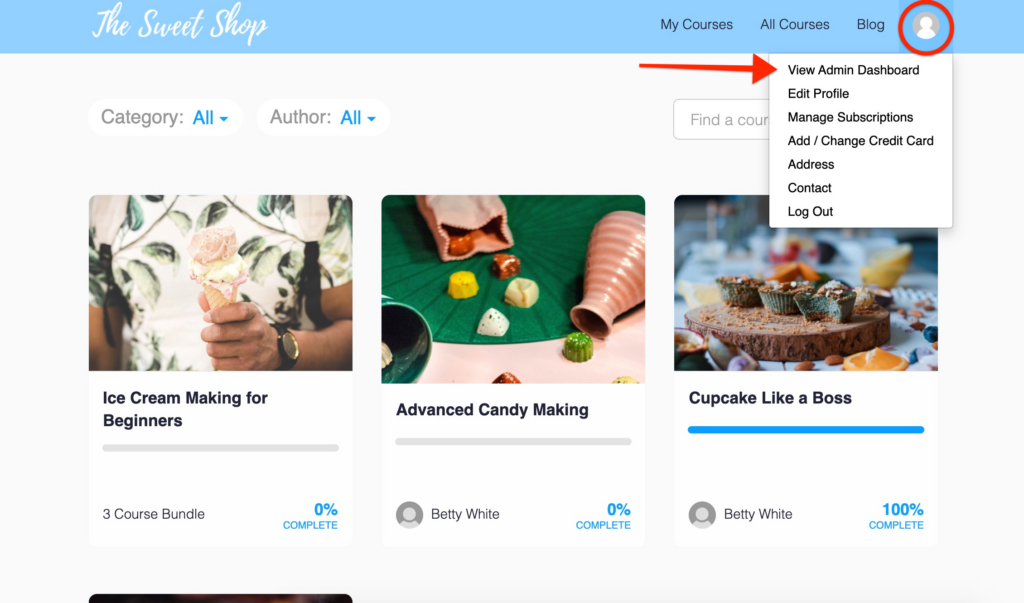 How to Navigate the Affiliate Dashboard and Create Links to Share
Please visit this help page for the latest instructions on navigating the affiliate dashboard and creating the trackable links with your affiliate code.
Marketing Materials
I have some ready-made images and copy that you can use to make sharing extra easy. The marketing materials can be accessed in this Google Drive folder. Feel free to use, or not, it is up to you. I will continue to add to this folder as I create more.
Please feel free to copy and use any text, images, or videos from related blog posts and emails as well.
Payouts
For all sales after September 29, 2019, you will be paid out directly from Teachable via Paypal.
You will be paid out via PayPal on the first business day of each month, with a one-month delay to allow for student refund requests. For example, earnings from all purchases made between March 1-31 will be paid out to you in May.

Communication
I will communicate information about changes, new courses, new opportunities, etc. through email. Be sure you have whitelisted Newsletter[at]ShakeUpLearning.com. If you have questions, please feel free to email me Kasey[at]ShakeUpLearning.com. (Note: This also means you will get Shake Up Learning emails. Please do not unsubscribe or you may miss an affiliate communication.)
Disclosures
The Federal Trade Commission (FTC) has endorsement rules in place for affiliate marketing. In short, they want you to disclose that you have a business relationship with us when you promote and post your link. You can read the full FTC rules about affiliate marketing here.
When posting or sharing your link, you should make it known to your readers and followers that you will receive compensation if they buy a product via your link. This declaration should be clear and conspicuous (and reiterated as needed). Again, you can read the FTC rules (and their quick FAQ) here.
Here's a really easy blurb that you can copy and paste into your blog post: "The links in this post are affiliate links, which means if you make a purchase after clicking on them, I get a small commission at no extra cost to you. Thanks for your support!"
As for shorter posts on Twitter or other social media, you can put something like this before your link:
Affiliate link: _______
Sponsored link: ________
---
Current Course Offerings:
Please note: ALL Google Certification Courses are closed.
All of the currently offered courses can be found in the Shake Up Learning school: https://shakeuplearning.teachable.com/