YOU are invited to join this special Shake Up Learning Book Study for school leaders!
I am #superexcited to announce a special study of my book, Shake Up Learning: Practical Ideas to Move Learning From Static to Dynamic, for school leaders.
If you are an assistant principal, principal, superintendent, curriculum specialist, tech director, tech coach, instructional coach, or any other school leader, this book study is for you. I conduct many book studies throughout the year, but this is the first that will be designed specifically for school leaders.
As we look ahead toward the summer and the new normal after COVID-19, we need to come together as leaders to build capacity in our teachers, address the gaps and inequities, and move forward with meaningful digital learning.
The Shake Up Learning book was designed for book studies! I couldn't just write a paper book. I had to make it an interactive experience and give you extra resources to go deeper and make reading the book a dynamic learning experience.
If you are a classroom teacher, you can find details about the other book studies HERE.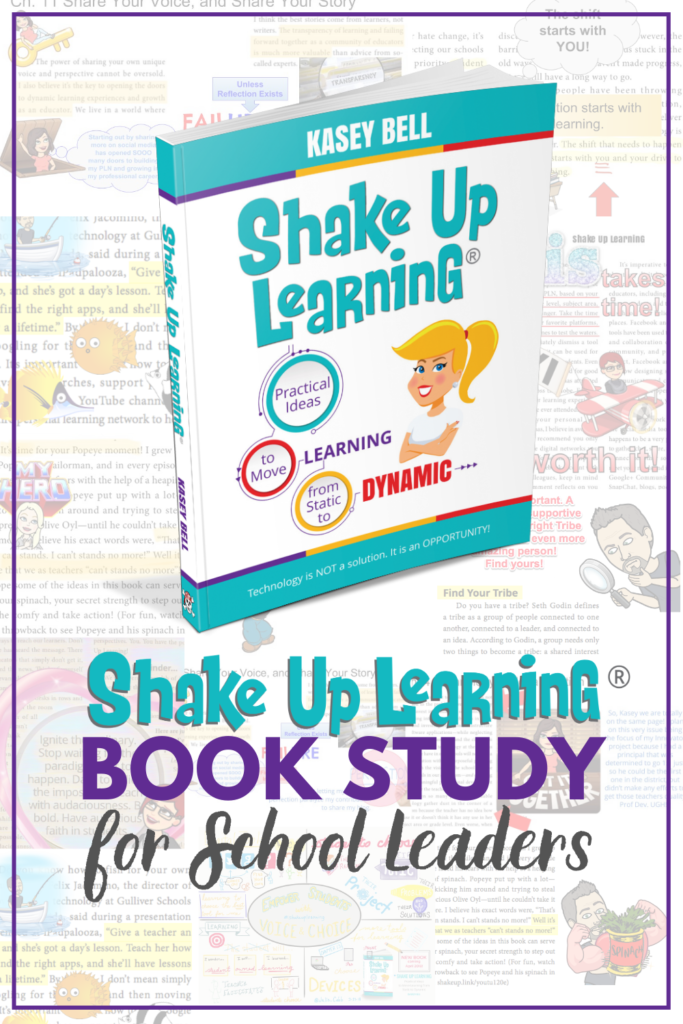 About the Book Study
When: This six-week book study will start on May 7, 2020, and end on June 11, 2020. 
Did you miss the book study for school leaders? Leave a comment and let us know you want us to schedule more!
Where: This book study will take place in a special POP-UP Facebook group that was created just for this study.
Feel free to participate in the discussion each Thursday when questions are posted, or asynchronously as is convenient for you and your time zone.
How: Each week you will read 4 chapters (the chapters are short, like mini-chapters) and complete optional challenges.
What: I will post discussion questions from the book, and issue a challenge or choice of challenges related to that section of the book. We will share #booksnaps, ideas, lessons, failures and success, links, and a whole lotta ways to Shake Up Learning!
[Tweet "Join the Official #ShakeUpLearning book study for School Leaders! #edtech #edchat"]
READING SCHEDULE
Reading Assignment
Questions & Challenges Posted
Discussion/Response
Week 1
Chapters 1-4
May 7

May 7-13

Week 2
Chapters 5-8

May 14

May 14-20

Week 3
Chapters 9-12

May 21

May 21-27

Week 4
Chapters 13-16

May 28

May 28-June 3
Week 5
Chapters 17-20

June 4

June 4-10

Week 6 
Wrap Up

June 11 –

Wrap up, final reflections, post a review on Amazon.
June 11
Google Calendar
I've created a public Google Calendar with all of the deadlines so you can easily stay on top of your reading assignments. Just click on the "+Google Calendar button" in the bottom right to add it to your own Google Calendar.
Easy, peasy, lemon-squeezy, y'all!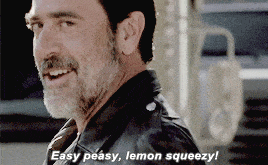 ---
Your Book Study To-Do List
Join the Shake Up Learning Book Study Facebook Group. (You MUST answer the questions in order to be approved!)
Feel free to share comments, questions, reflections, and #booksnaps ANYTIME in the group!
Read chapters 1-4 BEFORE the book study start date.
Access supplemental resources for each chapter here: ShakeUpLearningBook.com
Join us for the first discussion questions and challenge, OR feel free to respond at whatever time is convenient for you!
---
© Shake Up Learning 2023. Unauthorized use and/or duplication of this material without express and written permission from this blog's author and/or owner is strictly prohibited. Excerpts and links may be used, provided that full and clear credit is given to Kasey Bell and Shake Up Learning with appropriate and specific direction to the original content on ShakeUpLearning.com. See: Copyright Policy.
Shake Up Learning QUICKSTART GUIDE
Join the email list to get the latest information about the Shake Up Learning Book AND Get the FREE 20-Page Quickstart Guide that will help you Shake Up Learning in your classroom this year!