5 Things to Know About the New Google Classroom
Google released some pretty big updates to Google Classroom in 2018. Here are 5 Things to Know About the New Google Classroom.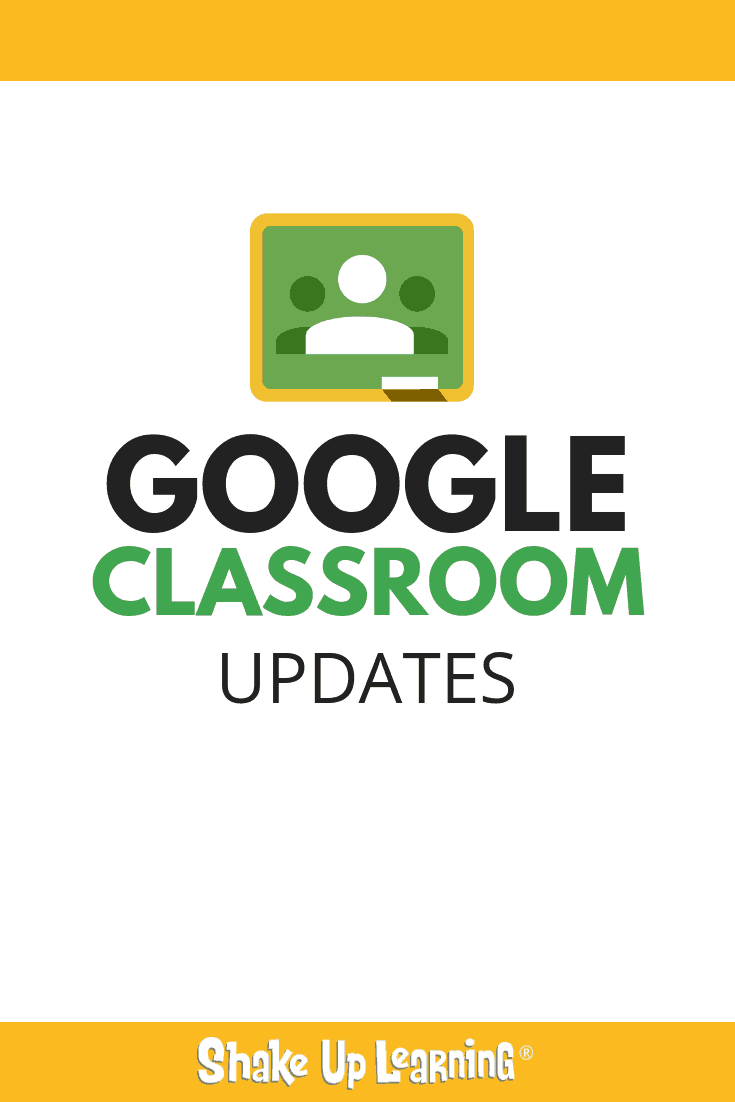 One of the things I love about Google Classroom is that it is one of the only products that Google designed for K-12 teachers and students, AND they listen to our feedback.
Based on the feedback that teachers submit to Google, they have made significant strides to Google Classroom over the few years since it's debut.
Google Classroom is one of my favorite Google tools!
If you haven't taken advantage of this free resource from Google, you are missing out!
Don't forget to check out my new and updated Google Classroom resources and the Google Classroom online course.
Questions? Here's Google's Back to School FAQ.
1. New Tabs and Organization
The first thing you will notice is the three tabs you are used to seeing, Stream, Students, and About, are now Stream, Classwork, and People.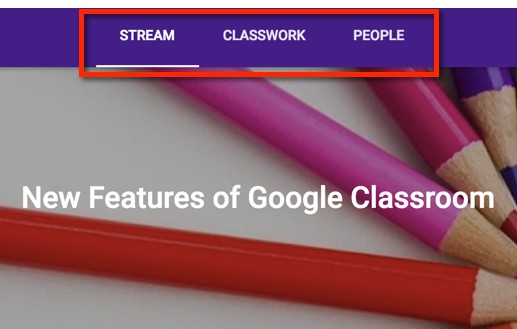 Stream
The stream is now focused on announcements and posts (if you allow students to post and comment in Classroom).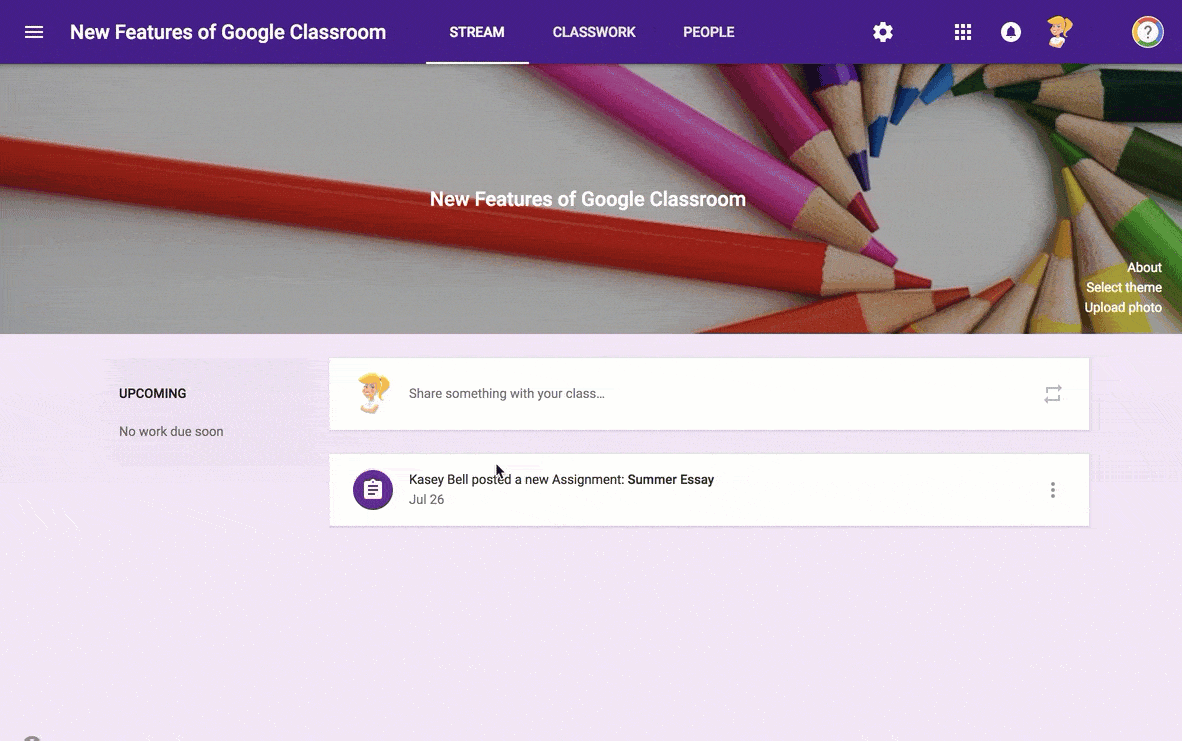 You will also see notifications in the Stream if something has been added to classwork, like when you create a new assignment.
I like that they have divided up the chaos that is the stream. After a few weeks of daily use, the old stream gets tough to manage and find posts so I think this is a good transition.
Classwork
Majority of your time will now be spent in the Classwork tab. This is where teachers can create assignments, add questions, create topics, and reuse posts.
The Classwork section is divided by topic so it is now easier to find assignments. In my screenshot above, I have created three topics as an example, daily work, classroom resources, and Unit 1: Theme. You can create topics to organize your class any way you like.
The "Create" button has moved from the bottom right to the top left of the page. Notice, this is now where you add classroom materials.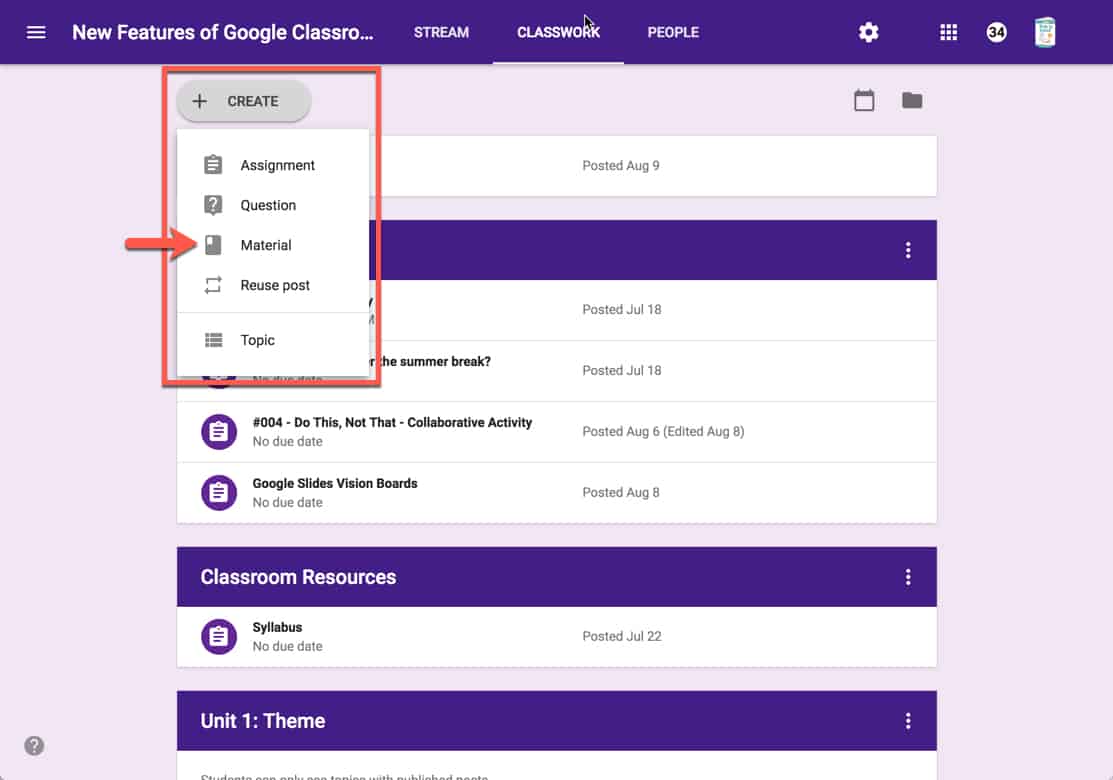 In addition, there are now expandable rows within the classwork page giving you the ability to see things like Done/Not Done, now renamed "Turned In," and "Assigned," at a glance.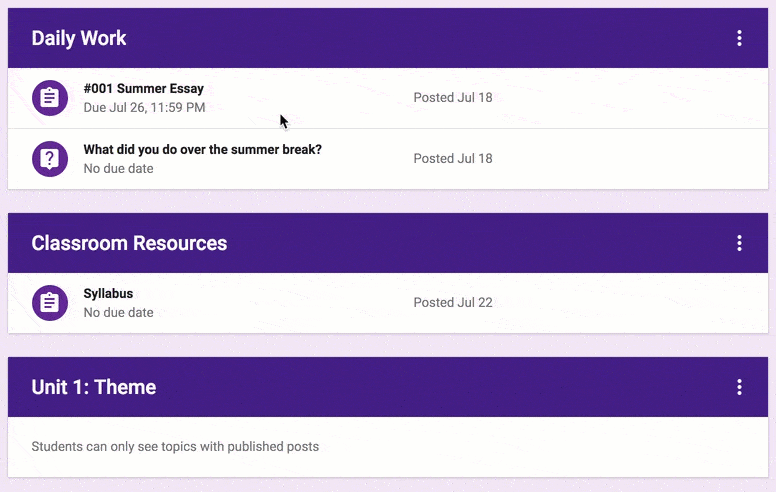 IMPORTANT

!
Any classes created before the August 7, 2018 update will not have the Classwork tab. You can add the Classwork page to your classes by clicking on the "?" in the bottom left, then select Add Classwork Page.
People
Seeing this section named, People, sort of annoyed me a bit because I think this will be confusing for first-time users. Instead of just seeing your student roster in the Student tab, you can now manage all of the "people" that may be in your class, including co-teachers.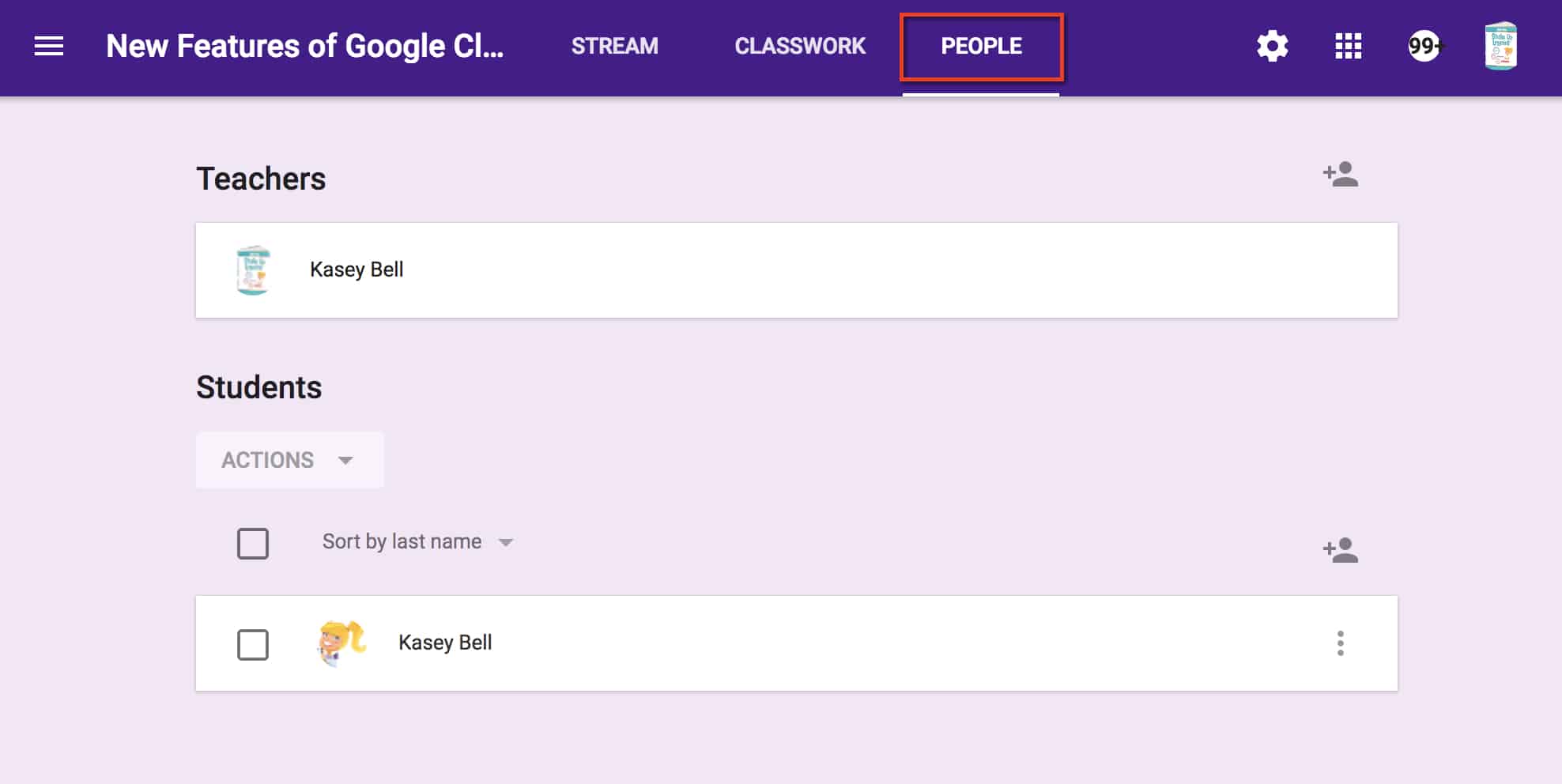 Your current classes look like the image below, keeping the "Stream" tab, renaming the "Students" tab to "People," and shifting the "About" tab to that small section in the bottom-right of your header. (The same two tabs will be there for students as well.)

2. About Tab Has Moved
The About Tab is gone. Okay, so it's not completely gone, but it's not the same. About has been moved to that tiny section of options you see on the bottom-right of the header, but it lost most of its features–features that I really need!

I used the About Tab for those year-round resources and links, a go-to for students to find common websites and files that we use in class. I even did a post on 5 Ways to Use the About Tab in Google Classroom. Google Classroom isn't a full-blown learning management system, it's really an assignment manager. It's light and free from the bulkiness you see in a lot of LMS systems, that's actually one of the reasons it's so easy to use. But, I think teachers need the ability to create some kind of homepage with customized information for students. That brings me to number three.
3. Better Use of Topics
The new look and feel of the Classwork section is focused on dividing the page by topics. They appear bold and big so things are easier to locate.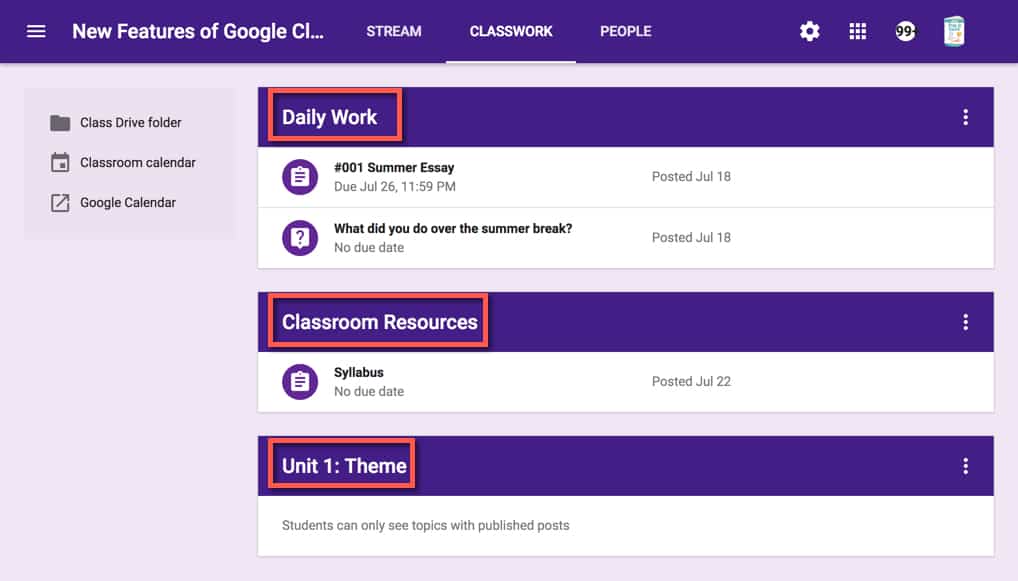 If you haven't been really making use of the topics feature, now is the time. The new organization is really going work best when you have your posts divided by topics. I would start adding topics now if you aren't already so that when you transition to this update, you are ready to go!
Now, go back to my comments above concerning the loss of the About tab, my suggestion is to use topics in lieu of your About tab resources. You could name this something generic like Class Resources, or get more specific with the types of resources like Syllabus or Class Rules.
The other thing you will notice is the ability to reorder the Classwork page by topic. Just click on the three dots to move up or down in the list. You can also copy a link to the topic, which I think will come in handy!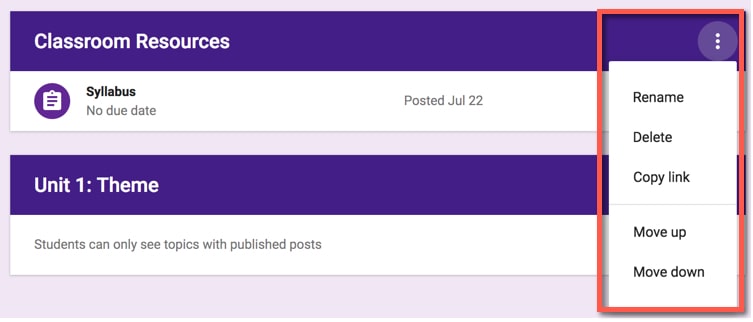 4. New Class Settings Page
We now have a new Class Settings page. Here you can edit your Class name, add a description, section, time, etc. You can also access the class code (click the drop-down for display options), set post restrictions for students, and your preference for showing deleted items.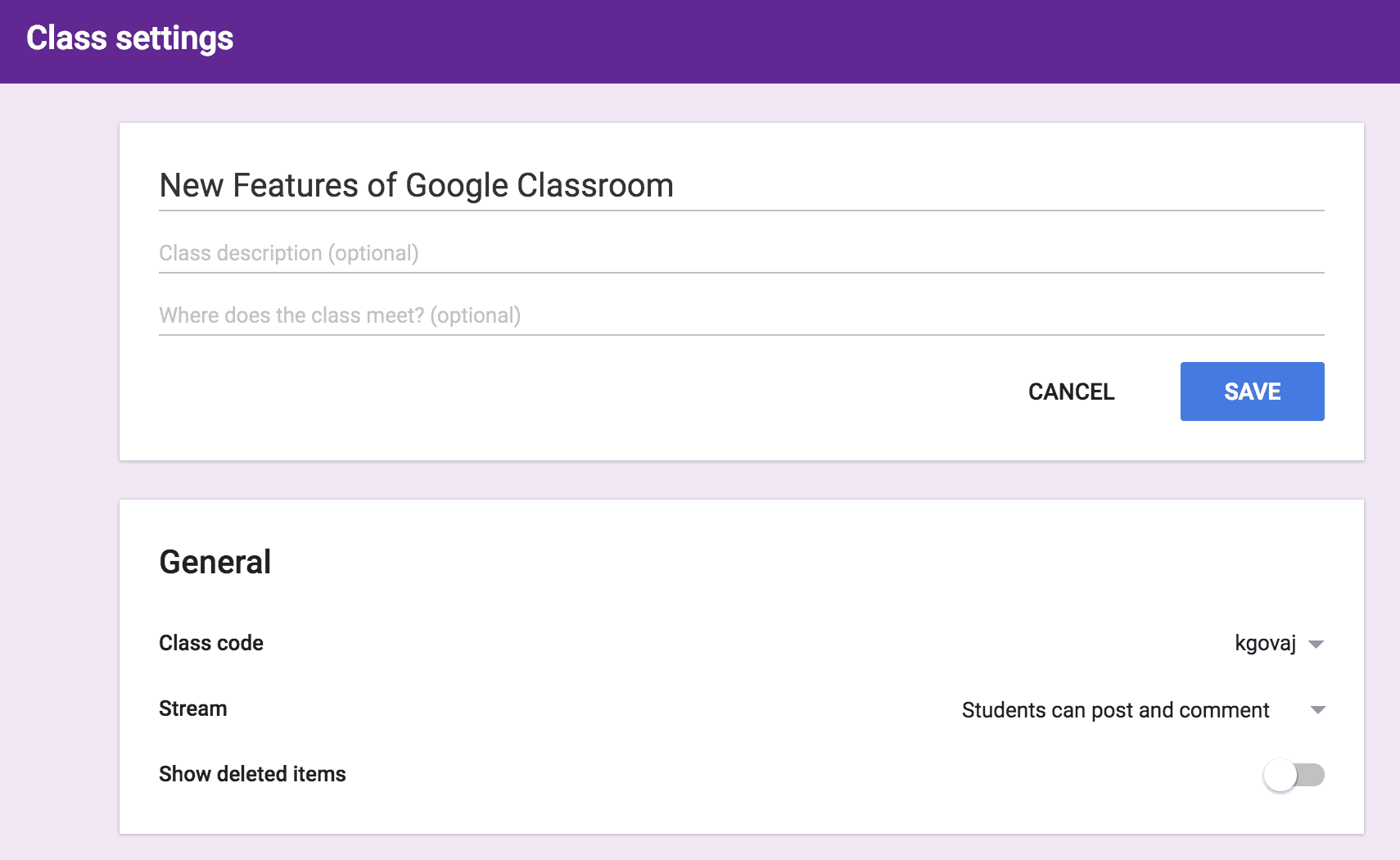 5. New Grading Workflow
Last, but certainly not least, Google is also introducing a WONDERFUL new grading workflow so as you are assessing work you can easily move from file to file, create a comment bank of your most commonly used feedback for students, as well as post the grade and a private comment, all within the file.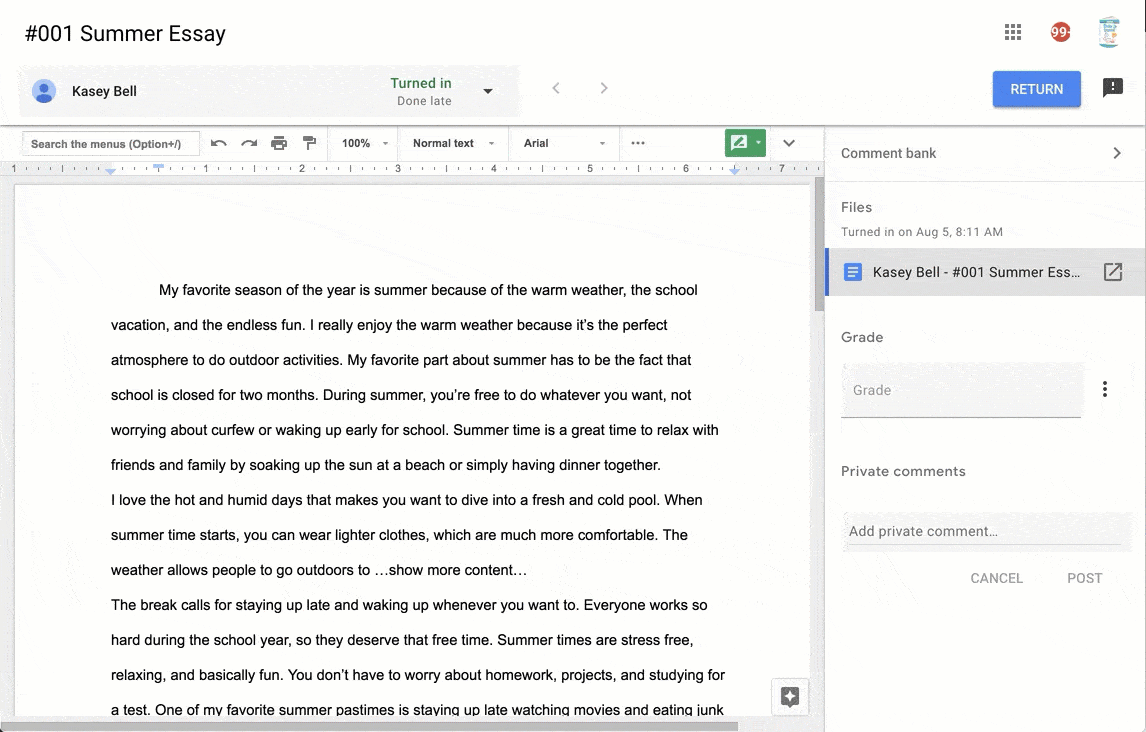 That's the gist of it, y'all, but I'm barely scratching the surface! Look for some new updated blog posts coming in the next several weeks to go deeper and help you with some best practices.
Overall, I am excited about this update and I think it is easy to adapt to no matter what your experience level with Google Classroom.
---
FREE Google Classroom Webinar!
Learn all about the updates to Google Classroom!
Ready to catch up with Google Classroom, learn about the new features and how to implement in your classroom?
This webinar will walk you through the BIG 2018 updates and give you a good overview of how to navigate the new Google Classroom.
This is a MUST SEE Google Classroom Tutorial!
30 minutes!
You pick the time and date that is convenient for you.
Just click on the button below to register.
---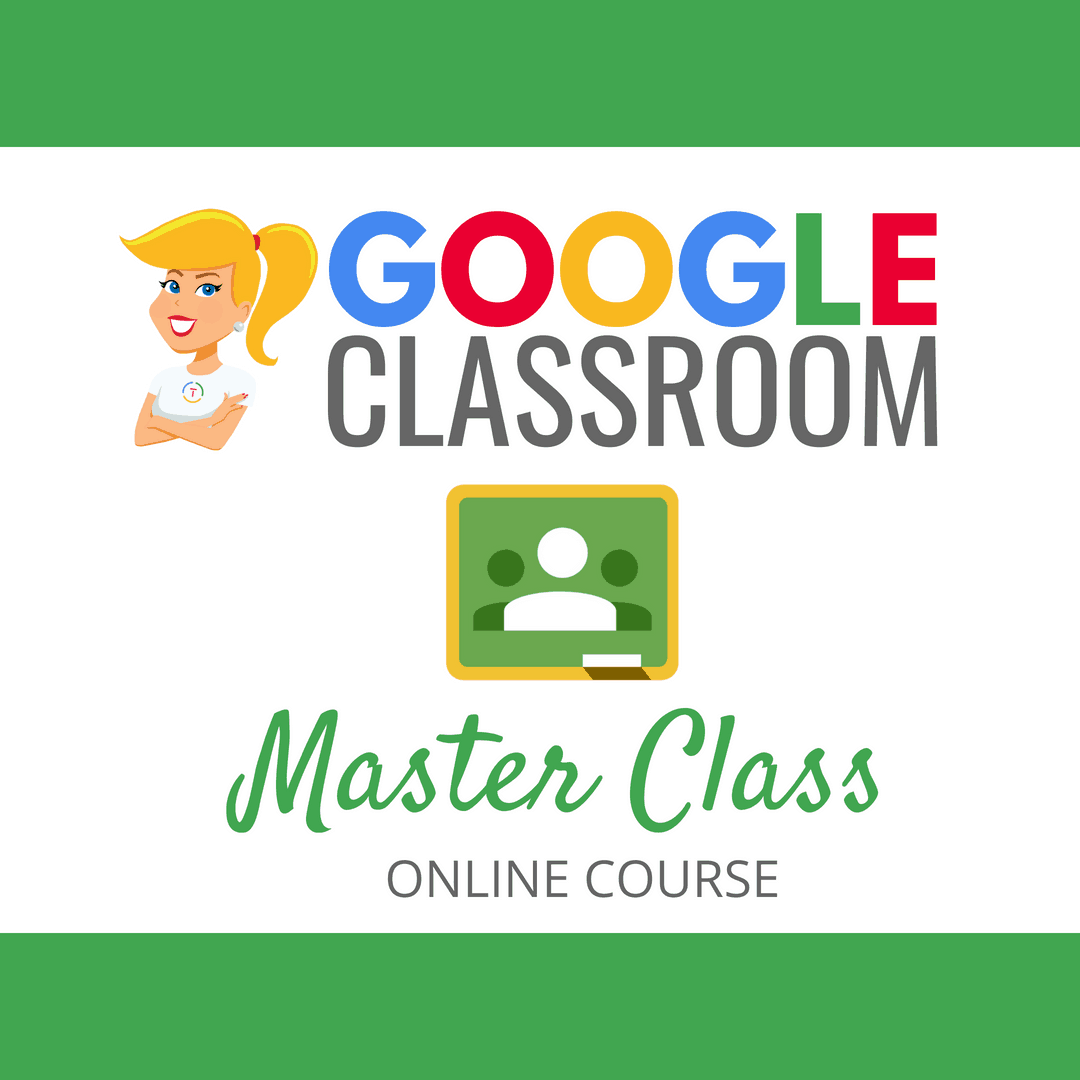 Learn all about the new updates to Google Classroom and take your skills to the next level. This course will give you everything you need to get started using Google Classroom and best practices to help you make the most of this tool.
Perfect for beginner to intermediate skill levels! Consider this your video guide to Google Classroom!
Click here to learn more and to ENROLL TODAY!
---
Learn All About the Course
Who Should Join the Google Classroom Master Class?
Beginners can learn everything they need to get started.
Intermediate level users can focus on learning more advanced features, tips and tricks, and best practices.
Go at your own pace.
Let's dig in! This class is for all skill levels!
What's Included in the Google Classroom Master Class?
Self-paced
Video-based lessons
5 BONUS Lessons
PDF Downloads
Supporting Resources
Best Practices and Tips
6 hours of professional learning credit
Purchase orders are accepted (Just email Kasey[at]ShakeUpLearning.com (replace [at] with @.)
Bulk license discounts
Get your whole team, campus, or district on board
---
Click here to learn more and to ENROLL TODAY!
---
---
© Shake Up Learning 2020. Unauthorized use and/or duplication of this material without express and written permission from this blog's author and/or owner is strictly prohibited. Excerpts and links may be used, provided that full and clear credit is given to Kasey Bell and Shake Up Learning with appropriate and specific direction to the original content on ShakeUpLearning.com. See: Copyright Policy.